Apple Plans To Upgrade Its iPhone Health App With Several New Features!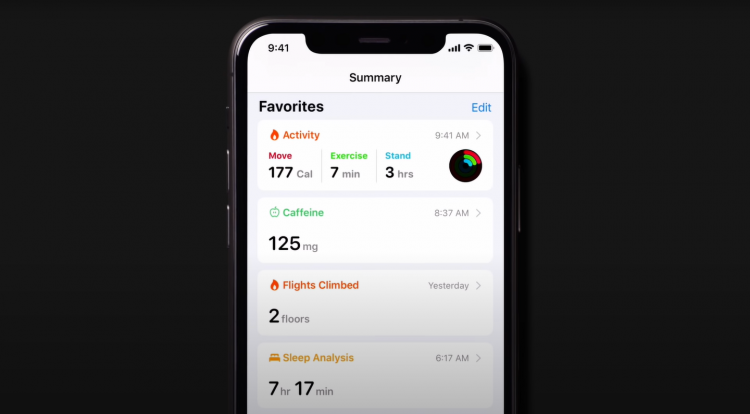 Apple plans to add an expansion to its iPhone health app this year with features such as additional sleep tracking and a medication reminder. According to Bloomberg, the company might also implement body temperature sensing to the Apple Watch and is currently working on developing a blood pressure monitor.
The new medication tool would work by allowing users to scan specific pill bottles as well as track when they took their medication. However, it is noted that only some of these planned features would be available at launch.
READ: New Free iPad App Staybl Makes Using The Device Easier For People With Hand Tremors
The body temperature sensor in particular could supplement the existing fertility tracking features on the Apple Watch. Body temperature naturally changes throughout the menstrual cycle. The extra data can help better predict when an upcoming period or the time frame when they're most likely to become pregnant.
The Oura smart ring contains a temperature sensor that provides users information about their period up to 30 days in advance. The FDA has already given the company clearance to collect temperature data for the digital birth control Natural Cycles.

READ: Apple's Latest iMovie Update Adds New Features That Help Speed Up Video Making
The agenda to add a blood pressure monitor to the Apple Watch was pushed back to the year 2024, Bloomberg noted. Blood pressure is a key aspect for wearable companies as it could make devices significantly more useful for tracking and monitoring cardiac health. The feature can be complex, however; experts say it requires more refinement before it can perform well in the practice.
At the moment, some smartwatches can generally only check whether blood pressure is rising or falling with a basic meter and must be calibrated against a standard rate to give a raw measure. Apple intends to use its feature to notify high blood pressure to users, according to Bloomberg, and is already running trials on employees.
© 2023 Korea Portal, All rights reserved. Do not reproduce without permission.