iKON Confirmed To Hold Japanese Tour For The First Time In 2 Years And 6 Months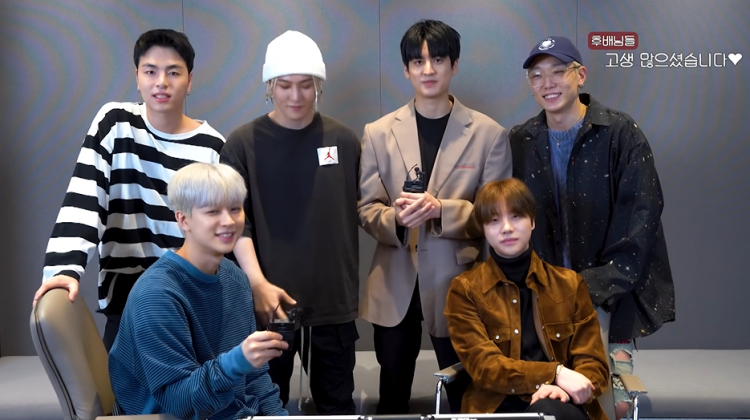 YG Entertainment boy group iKON will hold a Japan tour!
According to the boy group's agency YG Entertainment, iKON will open the Japanese tour "iKON JAPAN TOUR 2022" at the Kobe World Memorial Hall in Hyogo Prefecture on July 2nd and 3rd. Then, on July 9th and 10th, iKON will have a special meeting with local fans at Tokyo National Yoyogi Stadium 1st Gymnasium.
READ: YG Brotherhood: iKON & TREASURE Surprise Netizens & Fans With Amazing 'JIKJIN' Collab!
It is the first time that iKON will be having its Japan tour in 2 years and 6 months. Starting with "iKON JAPAN TOUR 2019," they left a meaningful footprint as the cumulative number of its Japanese tour audience exceeded 1 million and all seats were sold out.
Currently, iKON is preparing for a comeback with a full group lineup on May 3rd and iKONICs are eagerly waiting to see Bobby, Jay, JUNE, Song, DK, and Chan back with another bop!
READ: After More Than A Year Of Inactivity, YG Entertainment's iKON To Finally Make A Comeback
With the new album, there is a lot of anticipation as iKON faces its beloved IKONICs after a long time. Also, prior to the Japanese tour, it is expected that the enthusiasm will be seen first at iKON's concerts held on June 25th and 26th at the Olympic Hall in Olympic Park, Seoul.
READ: YG Idols Reveal Upcoming YG Entertainment Artist Releases Including WINNER, iKON, BLACKPINK Comeback, & More!
Meanwhile, iKON's last comeback was more than a year ago, when the K-pop boy group released their digital single "Why Why Why" in March of 2021. iKON's last comeback with a physical album was more than two years ago when they released the mini-album entitled "i DECIDE" and its title track "Dive" in February of 2020.
READ: Here Are The Most Subscribed K-Pop Artists On YouTube As Of March 2022!
Stay tuned form more updates!
© 2022 Korea Portal, All rights reserved. Do not reproduce without permission.