Amazon's Free Streaming Service, IMDb TV, Rebrands As Amazon Freevee!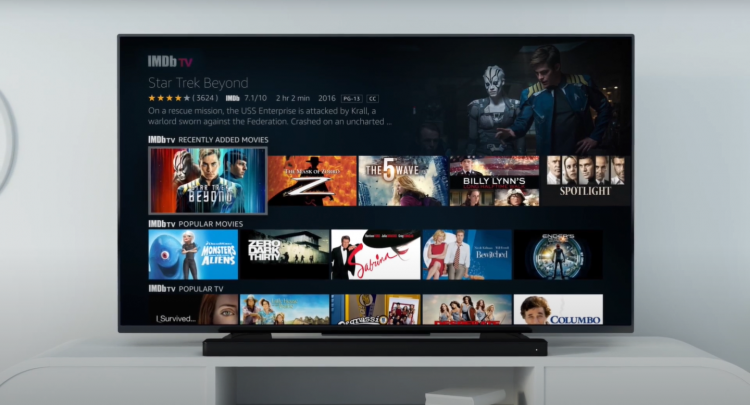 Amazon launched its free streaming service last January 2019 as IMDb Freedive, before remarketing it as IMDb TV several months later. On April 27, IMDb TV will become Amazon Freevee, a name the company said better reflects the free nature of the service.
In a press release describing the outlook of Amazon Freevee, director Ashraf Alkarmi framed the service as a supplemental platform meant to appeal to consumers interested in watching "premium" series and films with significantly fewer commercial interruptions.

READ: Amazon's 2022 Slated For Success As 'Lord of the Rings' Series' Sneak Peek Hypes Up Fans!
The ad-supported service will expand its original programming by 70% in 2022 and has tripled its monthly active users in the past two years, expecting to launch in Germany later this year.
"We're looking forward to building on this momentum with an increasing slate of inventive and broadly appealing Originals, and are excited to establish Freevee as the premier AVOD (advertising-based video on demand) service with content audiences crave," said Jennifer Salke, head of Amazon Studios, in the news release.
The AVOD space gained traction during the Covid-19 pandemic as more of its offered movies and shows were being watched such as La La Land, Fringe, Kitchen Nightmares, Duck Dynasty, and The Bachelor, to name a few.

It's available as an app on various smart TV brands, digital media players, gaming consoles, devices, and on the Amazon website (https://www.amazon.com/imdbtv?tag=techtimes-af-20).

READ: 'The Adam Project' Star Walker Scobell Cast As Percy Jackson For Upcoming Disney+ Live-Action Series
Alternatively in the streaming market, Amazon's Prime Video service is also available through a monthly subscription of $9 or as part of the $15-a-month full Prime membership. It competes with services: Netflix, Disney+, Hulu, HBO Max, and NBCUniversal's Peacock, some of which also deliver free ad-supported tiers.
Today, paid subscription services continue to dominate the streaming arena, but ad-supported options are picking up speed. In January 2021, approximately 34% of U.S. households that had video streaming capability used ad-supported streaming services, according to Nielsen data.
The company hasn't released an active user metric for IMDb TV, but said in May that it has 120 million monthly active users across all of its ad-supported video content, and expects to widen Freevee's roster of original TV and movies later this year.
© 2022 Korea Portal, All rights reserved. Do not reproduce without permission.