NMIXX Is Attending Its First Professional Baseball Event, Which Member Will Throw The First Pitch?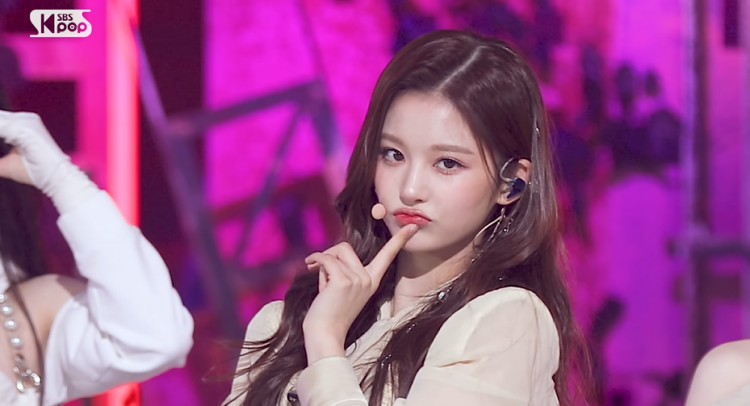 JYP Entertainment rookie girl group NMIXX successfully finished their debut activities and raised expectations for their future moves.
On February 22, 2022, NMIXX released their debut album "AD MARE" and the title song "O.O" and entered the music industry. JYP's newest girl group masterpiece consists of 7 aces that lit up the stage in every performance.
NMIXX members, Lily, Haewon, Sullyoon, Jinni, Bae, Jiwoo, and Kyujin, showed off their non-rookie presence in various music shows with their outstanding vocal, dance, and visual prowess. From the title song "O.O" to the b-side song "TANK," NMIXX boasted a solid live performance with refreshing high notes and drew favorable reviews from K-pop fans at home and abroad.
READ: Although Carried By Their Elite Visuals, Latest Outfits Of NMIXX Criticized By Netizens!
With the debut of NMIXX, many netizens claimed that the strongest vocal group of the 4th generation of K-pop was born. The sparkling visuals of the seven members have also captivated viewers.
Recently, NMIXX appeared on the popular YouTube channel "It's Live" and showed off each of the member's outstanding singing abilities. Aside from the band rendition of "O.O," NMIXX's vocal cover video of BLACKPINK's "Kill This Love," featuring the members' unique tones, achieved 1 million views in less than a day and succeeded in driving attention.
As such, with their debut album "Ad Mare" and the title song "O.O," NMIXX achieved remarkable results in various fields, revealing the true value of a "Monster Rookie."
READ: Stray Kids And NMIXX Are The 4th Gen YouTube Royalties Of March!
On the other hand, NMIXX will be attending its first professional baseball event since its debut.
At 5 pm on April 9th, NMIXX is invited to the match between the LG Twins and the NC Dinos at Jamsil Baseball Stadium in Seoul to perform the first pitch to support the home team LG Twins.
NMIXX member Sullyoon alongside Bae will perform the first pitch of the game. The group is also scheduled to perform after the end of the fifth inning.
READ: Generational Love: NMIXX's Sullyoon, Lily, & Jiwoo Name Their Favorite BLACKPINK Members!
© 2022 Korea Portal, All rights reserved. Do not reproduce without permission.