Why Are IVE's Wonyoung & Other Idols Being Hated On? Netizens Discuss The Possible Reason!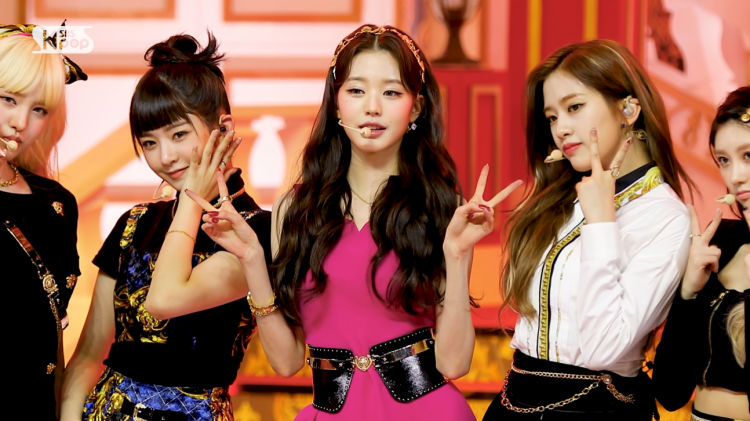 The more popular you are, the more support you generate. But sometimes the amount of hate received is also parallel to the amount of love received. In the K-pop industry, some idols tend to garner hate out of nowhere and an example of an artist targeted with hate is IVE's Wonyoung.
READ: Visual Overload: Netizens & Viewers Can't Get Enough Of IVE Wonyoung & Red Velvet Irene's Interaction!
Wonyoung made her debut at an early age and due to this, the K-pop idol has been garnering support from both young and older fans. Though notably, IVE's Wonyoung is one of the most recent K-pop idols who have been targeted with a lot of criticism and hate.
Previously in 2019, IVE's Wonyoung was being hated for having a certain expression that was caught in a video. Though it was reported that the K-pop idol had a habit of rolling her eyes due to her having dry contact lenses, some fans and netizens did not believe this.
That is why some fans believe Wonyoung is getting hate for the most random reasons. Evidently, it was exposed why the K-pop idol has been receiving hate. While some hate is due to certain reasons such as jealousy, some online hate may be from part-time haters.
A certain anti-fan has apparently been hiring part-timers to write and direct hate comments towards IVE's Wonyoung. After it was revealed, both fans and non-fans of IVE's Wonyoung netizens gathered in solidarity and expressed their support for the K-pop idol.
READ: aespa's Karina, ITZY's Yuna, IVE's Wonyoung, & NMIXX's Sullyoon: The Top 4th-Generation K-Pop Girl Group Centers!
This occurrence of making use of part-timers to write hate comments toward certain K-pop idols is common in South Korea. Other hire part-timers to stream music or music videos to boost views and listener counts. For IVE's Wonyoung case, it's for unnecessary hate.
© 2023 Korea Portal, All rights reserved. Do not reproduce without permission.
Tags:
kwave
,
kwave news
,
kwave updates
,
Kpop
,
kpop news
,
Kpop updates
,
Starship Entertainment
,
Starship Entertainment artists
,
Starship Entertainment news
,
Starship Entertainment updates
,
Starship Entertainment IVE
,
Starship Entertainment IVE Wonyoung
,
Starship Entertainment Jang Wonyoung
,
Starship Entertainment Wonyoung
,
Starship Entertainment IVE Jang Wonyoung
,
IVE
,
IVE news
,
IVE updates
,
IVE members
,
IVE Wonyoung
,
IVE Wonyoung news
,
IVE Wonyoung updates
,
IVE Jang Wonyoung
,
IVE Jang Wonyoung news
,
IVE Jang Wonyoung updates
,
Wonyoung
,
Wonyoung news
,
Wonyoung updates
,
Jang Wonyoung
,
Jang Wonyoung news
,
Jang Wonyoung updates