BLACKPINK Rosé's Instagram Swarmed With Negative Comments! Find Out Why Here.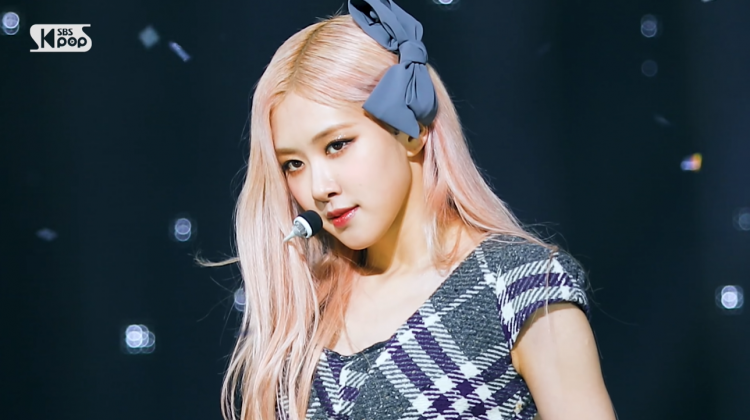 Just recently, BLACKPINK's very own Rosé's personal Instagram page had its comment section swarmed with a multitude of malicious comments. A lot of the comments on the K-pop idol's post had both the vomiting and snake emojis.
READ: Netizens & BLINKs Spot BLACKPINK Rosé Enjoying Dua Lipa's Concert With Unknown Man!
Notably, netizens and some K-pop fans did this as BLACKPINK's Rosé did not greet BLACKPINK's Lisa a happy birthday, who was celebrating her 25th birthday on the 27th of March.
More specifically, most of the comments were in English. The malicious commenters on Rosé's Instagram, who are thought to be fans of BLACKPINK Lisa, went on to spam the comments, 'How can you forget a friend's birthday?' and 'You are a fake friend'.
It should be known that in South Korea, many netizens and K-pop fans went on online community forums to discuss the possibility of a potential problem between Lisa and Rosé. It was thought that this could be the reason for the rift between the two K-pop idols.
READ: Birthday Girl In Your Area: BLACKPINK's Lisa Celebrates 25th Birthday With Loved Ones In Thailand!
BLACKPINK's Rosé, who is currently in the U.S., left a birthday greeting on social media on the 28th of March, KST. Although the K-pop idol greeted Lisa on the right day in her timezone, people believed she forgot to greet Lisa due to not being aware of the Korean timezone.
After BLACKPINK's Rosé posted a birthday greeting for Lisa, the negative comments ceased.
A lot of the comments on BLACKPINK Rosé's Instagram went on to switch from hate into more supportive comments. Netizens and K-pop fans began spamming the comment sections with supportive and loving messages.
READ: BLACKPINK's Lisa To Be A Captain On 'Street Dance Of China'? Rumors Point Towards This Possibility!
As of writing this article, BLACKPINK's Rosé has not responded to the wave of malicious comments.
© 2022 Korea Portal, All rights reserved. Do not reproduce without permission.
Tags:
Rose
,
Rose news
,
Rose updates
,
blackpink rose
,
BLACKPINK Rosé news
,
BLACKPINK Rosé updates
,
kwave
,
kwave news
,
kwave updates
,
Kpop
,
kpop news
,
Kpop updates
,
YG
,
YG artists
,
YG Entertainment
,
YG Entertainment artists
,
YG Entertainment news
,
YG Entertainment updates
,
YG Entertainment BLACKPINK
,
YG Entertainment BLACKPINK Rosé
,
YG Entertainment Rosé
,
YG Entertainment BLACKPINK Rosé
,
YG Entertainment Rosé
,
blackpink rose
,
BLACKPINK Rosé news
,
BLACKPINK Rosé updates
,
Rose
,
Rose news
,
Rose updates