BLACKPINK's Lisa To Be A Captain On 'Street Dance Of China'? Rumors Point Towards This Possibility!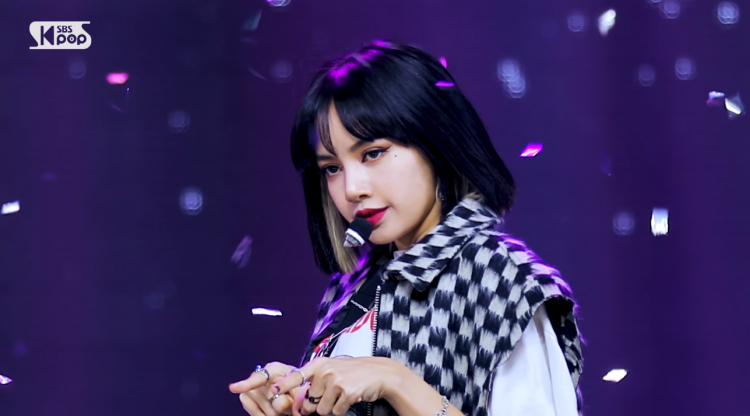 Just recently, a rumor from China to Vietnam swiftly spread regarding the possible lineup of new captains for the 5th season of "Street Dance of China." The three superstars that are involved in the rumors are, Cai Xukun, Wang Yibo, and BLACKPINK's very own Lisa.
READ: Birthday Girl In Your Area: BLACKPINK's Lisa Celebrates 25th Birthday With Loved Ones In Thailand!
Notably, Wang Yibo has already been a captain of "Street Dance of China" since the program's 3rd season. If the rumors are true, both Cai Xukun and BLACKPINK's Lisa will be newbies to the survival program.
Not all netizens and fans are excited about following the rumors. Some believe that possibility of BLACKPINK's Lisa joining "Street Dance of China" as a captain is very low. A lot think she is a good pick, and furthermore, BLACKPINK has a pretty hectic schedule.
READ: BLACKPINK's Lisa's 'Youth With You' Gets Banned By Chinese Government, Ending With No Finale
Due to that, it seems like BLACKPINK's Lisa will not be joining "Street Dance of China." Other fans have heeded that although BLACKPINK's Lisa is an immensely talented dancer, they believe that she is not perfect for the role.
But BLACKPINK's Lisa is the most famous among the BLACKPINK members in China and although BLACKPINK is already known in America, Lisa was still sent to China to work as a mentor on "Youth With You" 2 and 3.
READ: BLACKPINK's Lisa Drops Gold Vinyl LP Special Limited Edition 'LALISA', Solds Out Within Hours!
Thus, due to BLACKPINK Lisa's popularity in China, some netizens believe there is a chance she could return to China as a captain of the "Street Dance of China 5" program.
Adding to this, in the past, Cai Xukun and BLACKPINK's Lisa worked together as mentors on the iQiyi survival program entitled "Youth With You 2." Notably, the two stars seemed close and naturally, dating rumors began spreading.
© 2023 Korea Portal, All rights reserved. Do not reproduce without permission.
Tags:
Street Dance of China
,
Street Dance of China news
,
Street Dance of China updates
,
Street Dance of China rumor
,
Street Dance of China rumors
,
BLACKPINK Lisa Street Dance of China
,
Street Dance of China BLACKPINK Lisa
,
Lisa Street Dance of China
,
Street Dance of China Lisa
,
kwave
,
kwave news
,
kwave updates
,
Kpop
,
kpop news
,
Kpop updates
,
YG
,
YG artists
,
YG Entertainment
,
YG Entertainment artists
,
YG Entertainment news
,
YG Entertainment updates
,
YG Entertainment BLACKPINK
,
YG Entertainment Lisa
,
YG Entertainment BLACKPINK Lisa
,
BLACKPINK
,
Blackpink news
,
Blackpink updates
,
BLACKPINK members
,
BLACKPINK rumor
,
BLACKPINK Rumors
,
blackpink lisa
,
BLACKPINK Lisa news
,
BLACKPINK Lisa updates
,
BLACKPINK Lisa rumor
,
BLACKPINK Lisa rumors
,
Lisa
,
Lisa news
,
Lisa updates
,
Lisa rumor
,
Lisa rumors