Apink's Park Chorong Reconciles With Former Classmate, Drops Defamation Charges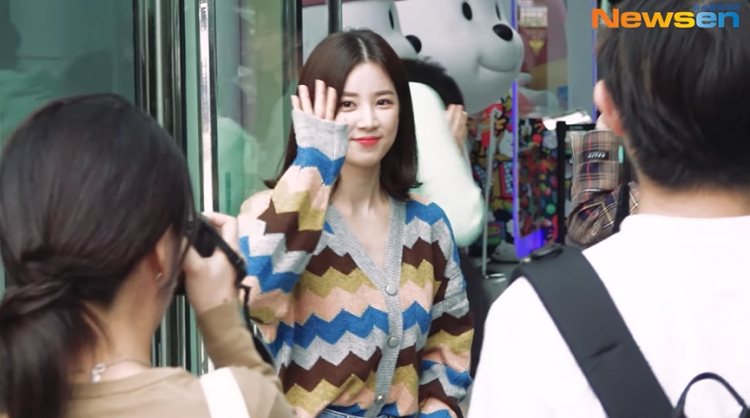 Girl group Apink member Park Chorong closed the conflict with A, an elementary school classmate who raised suspicions of school violence against the idol.
"With regard to a series of issues that have been worrying fans since last year, Park Chorong and A have cleared up all misunderstandings. We are in the process of withdrawing charges," Chorong's agency IST Entertainment announced.
READ: IST Entertainment Updates Fans On Apink Chorong's Legal Battle Against Alleged Bullying Victim
A, who identified as Park Chorong's elementary school classmate, has claimed to have been assaulted by Park Chorong and her companions whom she met on the street when she was in high school.
Park Chorong denied the allegations and sued her A for defamation and attempted coercion. A sued Park Chorong on allegations of false accusation, claiming that Park Chorong drove her victim as a blackmailer.
IST Entertainment explained, "Recently, the two had a meaningful time to meet and listen to each other's stories while excluding everyone around them."
READ: APINK Chorong Shared The Difficulties She Went Through While She Was A Trainee!
Additionally, IST Entertainment said that through the meeting after 13 years, Park Chorong and A continued their candid conversation by confiding in all of the sadness they had for each other and the uncomfortable feelings they had for each other.
"After a meaningful conversation, the two agreed to clear up all misunderstandings about each other and to shake off all the struggles and attrition they had in the past," IST Entertainment shared.
Meanwhile, Chorong's group, Apink, released a special album 'HORN' to commemorate the 10th anniversary of their debut last month. Furthermore, Apink is also set to release a fan song commemorating the 11th anniversary of her debut on April 19th.
READ: Apink To Gift Pink Pandas With Special Song On Their 11th Debut Anniversary!
© 2022 Korea Portal, All rights reserved. Do not reproduce without permission.