Red Velvet Postpones Concert As Irene, Joy, & Yeri Are Diagnosed With COVID-19!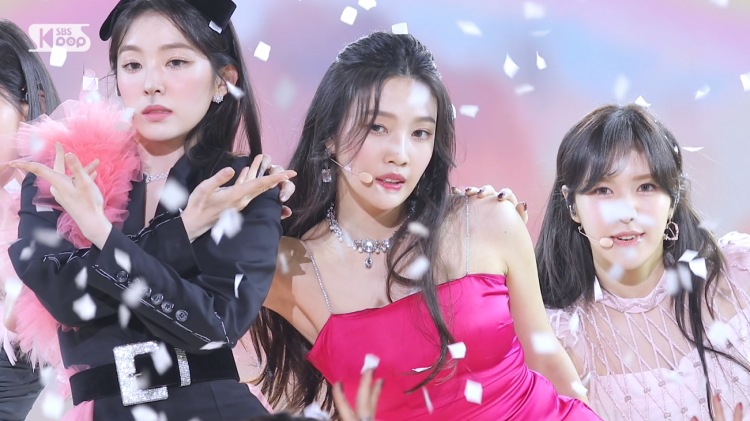 What will happen to Red Velvet's upcoming comeback?
To the sadness and worry of ReVeluvs (the fandom name of Red Velvet) SM Entertainment's 3rd generation K-pop girl group has postponed their upcoming "2022 The ReVe Festival : Prologue" concert as Irene, Joy, and Yeri tests positive for the COVID-19 virus.
READ: Red Velvet Makes ReVeluvs Excited As The SM GG Drops 1st Teaser For March Comeback!
SM Entertainment's full statement regarding the status of Red Velvet's concert and Irene, Joy, and Yeri is as follows:
"Hello, this is SM Entertainment.
Red Velvet's Irene, Joy, and Yeri recently received positive results from COVID-19 self-testing kits that they used preemptively, so they carried out PCR tests and were confirmed positive this past weekend.
Irene, Joy, and Yeri have completed the second doses of their COVID-19 vaccines. They are currently carrying out at-home treatment, and they are not exhibiting any particular symptoms. Seulgi and Wendy received negative results even with their additional tests.
As a result, Red Velvet's special live event "2022 The ReVe Festival : Prologue" scheduled for March 19 and 20 has inevitably been postponed tentatively, and all tickets will be fully refunded. The future status of the event will be decided after reviewing the COVID-19 situation and the artists' health.
In addition, Red Velvet's new mini album will be released on "The ReVe Festival 2022 - Feel My Rhythm" as scheduled.
We will continue to thoroughly comply with disease control guidelines, and with the artists' health and safety as the top priorities, we will do our best in order for them to be able to focus on their treatment and recovery.
Thank you."
READ: Red Velvet Encapsulates Their Inner Ballerinas In New Teaser For Upcoming Concert!
Netizens and K-pop fans are wishing Red Velvet's Irene, Joy, and Yeri a seamless and speedy recovery!
© 2022 Korea Portal, All rights reserved. Do not reproduce without permission.
Tags:
kwave
,
kwave news
,
kwave updates
,
Kpop
,
kpop news
,
Kpop updates
,
SM
,
SM artists
,
SM Entertainment
,
SM Entertainment artists
,
SM Entertainment news
,
SM Entertainment updates
,
SM Entertainment Red Velvet
,
SM Entertainment Red Velvet Irene
,
SM Entertainment Red Velvet Joy
,
SM Entertainment Red Velvet Yeri
,
SM Entertainment Red Velvet comeback
,
SM Entertainment Red Velvet concert
,
SM Entertainment Irene
,
SM Entertainment Yeri
,
SM Entertainment Joy
,
Red Velvet
,
Red Velvet News
,
Red Velvet Updates
,
Red Velvet comeback
,
Red Velvet concert
,
Red Velvet 2022 The ReVe Festival: Prologue
,
2022 The ReVe Festival: Prologue
,
2022 The ReVe Festival : Prologue news
,
2022 The ReVe Festival : Prologue updates
,
Red Velvet Irene
,
Red Velvet Irene news
,
Red Velvet Irene updates
,
Red Velvet Irene COVID
,
Red Velvet Irene COVID-19
,
Red Velvet Joy
,
Red Velvet Joy news
,
Red Velvet Joy updates
,
Red Velvet Joy COVID
,
Red Velvet Joy COVID-19
,
Red Velvet Yeri
,
Red Velvet Yeri news
,
Red Velvet Yeri updates
,
Red Velvet Yeri COVID
,
Red Velvet Yeri COVID-19
,
Irene
,
Irene news
,
Irene updates
,
Irene COVID
,
Irene COVID-19
,
Joy
,
Joy news
,
Joy updates
,
Joy COVID
,
Joy COVID-19
,
Yeri
,
Yeri news
,
Yeri updates
,
Yeri COVID-19
,
Yeri COVID
,
Red Velvet COVID
,
Red Velvet COVID-19