TWICE's Nayeon, BTS' RM, & More, Idols Who Have The Greatest Influence In K-Pop!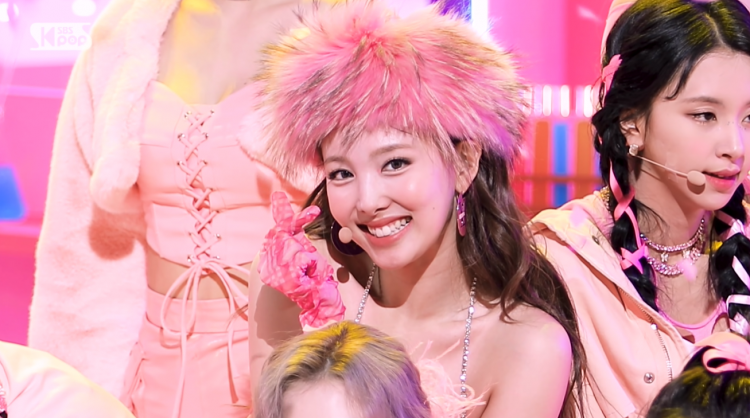 On the 9th of March, Whosfan (a popular K-pop fandom platform) released the result of their survey that lasted from the 1st until the 7th of March that asked fans the question: "Who is the best K-pop president of this era?"
READ: Best Leader: GOT7's Jay B Donates To Needy & Becomes Part Of Green Noble Club!
Specifically, the survey wanted to find out which idols have a great influence in K-pop. Before voting, the K-pop nominees were selected via recommendations of fans on Whosfan Twitter page.
Among the top rankings, both TWICE's Nayeon and Girls' Generation Taeyeon were the only female artists who made the list. Taeyeon took the 9th spot while Nayeon was able to rank 7th.
Starting off the top 3 is BTOB's Eunkwang with 9.72% of votes. Aside from being a popular vocalist in K-pop, the K-pop idol shows his influence both in music and entertainment as the director of Cube Entertainment.
READ: BTS's Jungkook, MAMAMOO's Wheein, ASTRO's Cha Eun Woo, & More: Top K-Pop Aces Of 2021!
Taking home the silver medal is BTS' RM. RM was chosen by fans for his powerful leadership, which is one of the reasons why BTS is such a united group. The K-pop idol is also immensely smart and has a strong personality.
Taking home the top spot is ENHYPEN's Jungwon with 38.89% of the votes. As per fans, Jungwon is very reliable, intelligent, and kind. He has been a student leader and is currently his K-pop group's leader even though only 17 years old.
With that being said, here are K-pop's most influential K-pop artists:
#9 Girls' Generation Taeyeon
#8 ONF Hyojin
#7 TWICE Nayeon
#6 MONSTA X Kihyun
#5 SHINee Taemin
#4 EXO Baekhyun
#3 BTOB Seo Eunkwang
#2 BTS RM
#1 ENHYPEN Jungwon
Congratulations to all the K-pop artists who topped this list!
© 2023 Korea Portal, All rights reserved. Do not reproduce without permission.
Tags:
kwave
,
kwave news
,
kwave updates
,
Kpop
,
kpop news
,
Kpop updates
,
kpop presidents
,
most influential kpop
,
most influential kpop idols
,
most influential kpop artists
,
influential kpop
,
influential kpop artists
,
influential kpop idols
,
Girls' Generation
,
girls generation taeyeon
,
Taeyeon
,
ONF Hyojin
,
Hyojin
,
onf
,
TWICE Nayeon
,
TWICE
,
Nayeon
,
MONSTA X Kihyun
,
MONSTA X
,
Kihyun
,
SHINee Taemin
,
SHINee
,
Taemin
,
EXO Baekhyun
,
EXO
,
Baekhyun
,
BTOB Seo Eunkwang
,
BTOB Eunkwang
,
BtoB
,
Seo Eunkwang
,
Eunkwang
,
BTS RM
,
BTS
,
RM
,
ENHYPEN Jungwon
,
Enhypen
,
Jungwon