BTS's Jungkook, MAMAMOO's Wheein, ASTRO's Cha Eun Woo, & More: Top K-Pop Aces Of 2021!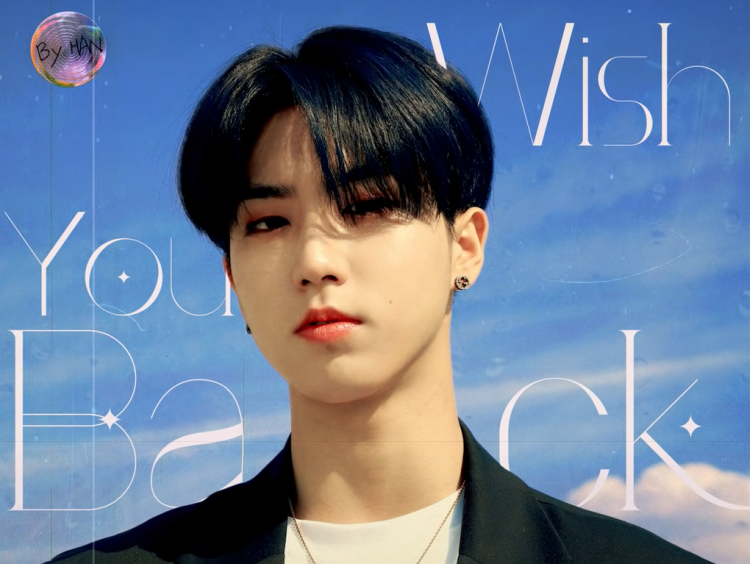 Is your favorite K-pop artist among the best aces in the K-pop industry? Find out here!
Before the end of 2021, Kpopmap released a ranking where netizens and K-pop fans voted on who they believe are the best aces in K-pop. Notably, aces are artists who cover a wide variety of talents, personalities, and oftentimes visuals.
READ: ASTRO's Cha Eun Woo, Stray Kids' Hyunjin, & More, 2021's Most Handsome K-pop Idols According To Fans!
Adding to this, when a K-pop idol is called an ace, they are also known as all-rounders. These K-pop artists are known to be experts not only in their own specialty (such as rapping, dancing, vocals, and etc.) but also in other fields.
K-pop aces, if not soloists, are not specifically the most popular in their groups but are considered one of the most talented and flexible. Thus, being called an ace as an artist is a huge honor.
With that being said, here are the top 15 aces of K-Pop from 2021 chosen by netizens and fans:
#15 DAWN with 152 votes
#14 HyunA with 182 votes
#13 AleXa with 247 votes
#12 WOODZ with 269 votes
#11 SF9's Yoo Taeyang with 384 votes
#10 MONSTA X's I.M with 411 votes
#9 ASTRO's Cha EunWoo with 1,790 votes
#8 EXO's Xiumin with 1,911 votes
#7 (G)I-DLE's Soyeon with 1,954 votes
#6 MAMAMOO's WheeIn with 2,726 votes
#5 Stray Kids' Han with 4,799 votes
#4 SEVENTEEN's SeungKwan with 6,685 votes
#3 BLACKPINK's Rosé with 12,183 votes
#2 NCT's Mark with 20,371 votes
#1 BTS' JungKook with 59,269 votes
Congratulations to all the K-pop stars who made the top aces list of 2021! The aforementioned K-pop artists are truly on another level, as per netizens and fans who voted on the poll.
READ: TWICE, BLACKPINK & Loona: The Only K-pop Girl Group To Reach This Historic Billboard Milestone!
Stay tuned for more news and updates regarding your favorite K-pop artists!
© 2023 Korea Portal, All rights reserved. Do not reproduce without permission.
Tags:
kwave
,
kwave news
,
kwave updates
,
Kpop
,
kpop news
,
Kpop updates
,
Kpopmap
,
Kpopmap polls
,
Kpopmap news
,
Kpopmap updates
,
kpop aces
,
kpop ace
,
aces in kpop
,
Dawn
,
Dawn news
,
Dawn updates
,
Hyuna
,
Hyuna News
,
Hyuna Updates
,
Alexa
,
AleXa news
,
AleXa updates
,
WOODZ
,
WOODZ news
,
WOODZ updates
,
SF9
,
SF9 Taeyang
,
SF9 Taeyang news
,
SF9 Taeyang updates
,
Taeyang
,
Taeyang News
,
Taeyang Updates
,
MONSTA X
,
MONSTA X I.M
,
MONSTA X I.M news
,
MONSTA X I.M updates
,
I.M
,
I.M news
,
I.M updates
,
ASTRO
,
astro Cha Eun Woo
,
ASTRO Cha Eun Woo news
,
ASTRO Cha Eun Woo updates
,
ASTRO Cha Eunwoo
,
astro Cha Eunwoo news
,
astro Cha Eunwoo updates
,
Cha Eunwoo
,
cha eunwoo news
,
cha eunwoo updates
,
cha eun woo
,
Cha Eun Woo news
,
Cha Eun Woo updates
,
EXO
,
EXO Xiumin
,
EXO Xiumin news
,
EXO Xiumin updates
,
Xiumin
,
Xiumin news
,
Xiumin updates
,
Soyeon
,
Soyeon news
,
Soyeon updates
,
(G)I-DLE Soyeon
,
(G)I-DLE Soyeon news
,
(G)I-DLE Soyeon updates
,
(G)I-DLE
,
Mamamoo
,
MAMAMOO Wheein
,
MAMAMOO Wheein news
,
MAMAMOO Wheein updates
,
Wheein
,
Wheein news
,
Wheein updates
,
stray kids
,
Stray Kids Han
,
Stray Kids Han news
,
Stray Kids Han updates
,
Han
,
Han news
,
Han updates
,
Seventeen
,
SEVENTEEN Seungkwan news
,
SEVENTEEN SEUNGKWAN
,
SEVENTEEN Seungkwan updates
,
Seungkwan
,
Seungkwan news
,
Seungkwan updates
,
BLACKPINK
,
BLACKPINK Rosé news
,
blackpink rose
,
BLACKPINK Rosé updates
,
Rose
,
Rose news
,
Rose updates
,
BTS
,
BTS Jungkook
,
BTS Jungkook news
,
BTS Jungkook updates
,
Jungkook
,
Jungkook news
,
Jungkook updates