Best Leader: GOT7's Jay B Donates To Needy & Becomes Part Of Green Noble Club!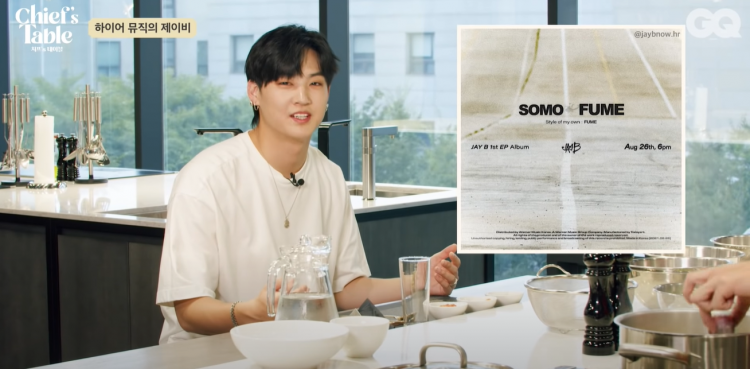 To the delight of fans, GOT7's JAY B has become a part of the Green Noble Club after a recent heartfelt donation!
GOT7's very own leader has gone on to donate 100 million won (around $84,940) to ChildFund Korea to help the youth who are in need. GOT7's JAY B first began working with ChildFund Korea in 2018 when he was dubbed as an ambassador for their 3rd "Thank You Letter" competition.
READ: GOT7's BamBam Is K-Pop's 'Twitter King' For November, See Full List
Since that day, the GOT7 member has continuously made donations to ChildFund Korea and even constantly showed his support towards the organization.
In 2021, after signing with H1GHR Music, GOT7's JAY B donated the profits he received from his photography merchandise and as his Def. Represent collection. JAY B's donation will be slated to help young victims of abuse and youth from families who are in need.
As of writing this article, yesterday on the 7th of December, ChildFund Korea announced that GOT7 JAY B's total donations had gone beyond 100 million won (around $84,940), which now makes him a member of ChildFund Korea's Green Noble Club.
ChildFund Korea's Green Noble Club is made up of donors who have given at least a sum of 100 million won.
Other members of ChildFund Korea's Green Noble Club are K-pop idols TVXQ's Changmin, BTS's J-Hope and Jimin, Chungha, actress Kim Yoo Jung, and couple Kim So Yeon and Lee Sang Woo.
READ: JAY B Makes Ahgases Proud As GOT7 Leader Tops iTunes Charts With 'SOMO:FUME'
The president of ChildFund Korea Lee Je Hoon shared, "Donations from celebrities have a positive impact on society as well. We want to thank JAY B, who has a deep connection with the organization, for putting into practice his love for these children."
GOT7's JAY B expressed that by gathering all the love from his fans, he was able to make such a big donation. Since he is not donating alone but joining in on this donation with my fans, it is that much more meaningful.
© 2022 Korea Portal, All rights reserved. Do not reproduce without permission.
Tags:
H1GHR MUSIC
,
H1GHR MUSIC artists
,
H1GHR MUSIC news
,
H1GHR MUSIC updates
,
H1GHR Music GOT7 JAY B
,
H1GHR MUSIC Jay B
,
kwave
,
kwave news
,
kwave updates
,
Kpop
,
kpop news
,
Kpop updates
,
GOT7
,
GOT7 News
,
GOT7 UPdates
,
GOT7 member
,
GOT7 leader
,
got7 jay b
,
GOT7 Jay B news
,
GOT7 Jay B updates
,
Jay B
,
Jay B news
,
jay b updates
,
ChildFund Korea
,
ChildFund Korea news
,
ChildFund Korea updates
,
ChildFund Korea Green Noble Club
,
Green Noble Club
,
Green Noble Club news
,
Green Noble Club updates
,
GOT7 JAY B Green Noble Club
,
Green Noble Club GOT7 JAY B
,
JAY B Green Noble Club
,
Green Noble Club JAY B