Upcoming K-Drama 'Monstrous' By 'Train To Busan' Director Is Airing This April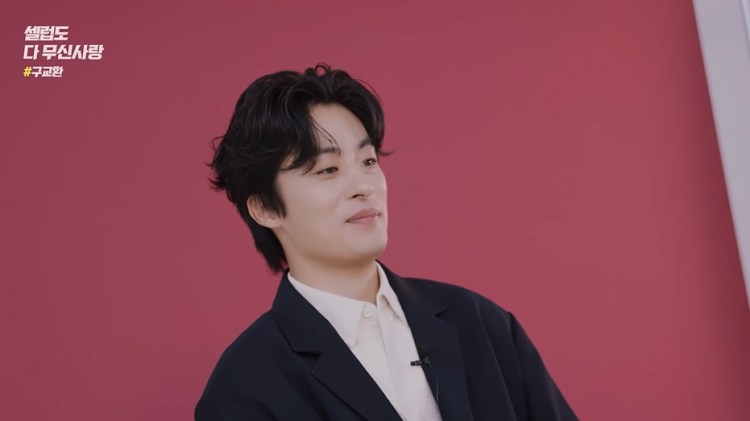 TVING has officially confirmed that the upcoming K-Drama "Monstrous" is premiering this April.
"Monstrous" gained anticipation as it is directed by Yeon Sang Ho who is behind the hit films "Train to Busan" and "Peninsula." It is written by "Pied Piper" writer Ryu Yong Jae and produced by Studio Dragon.
The upcoming TVING drama "Monstrous" will star rising actors Koo Kyo Hwan of "D.P.," Kwak Dong Yeon of "Vincenzo," Shin Hyun Bin of "Mistress," and Nam Da Reum of "The Great Shaman Ga Doo Shim." Also joining the cast are Park Ho San and Kim Ji Young.
READ: Top Chinese Star Fan Bingbing Confirmed To Make A Special Appearance In Kang Haneul's Upcoming K-Drama!
The drama "Monstrous" will revolve around the story of Jung Ki Hoon, an archaeologist who will get on his way to solve a bizarre case. After an unexpected incident, Jung Ko Hoon's life changed. He became the publisher of the occult magazine Monthly Strange Story and the owner of the YouTube channel Monthly Strange Story. One day, he went to Jinyang County to know more about gwibul.
Koo Kyo Hwan takes on the role of archaeologist Jung Ki Hoon. Meanwhile Shin Hyun Bin is set to portray the role Lee Soo Jin, Jung Ki Hoon's ex-wife and a former archaeologist.
Actress Kim Ji Young is the police substation chief in the Jinyang County. She has a son named Han Do Kyung who will be played by Nam Da Reum. On the other hand, actor Park Ho San plays the role of Jinyang County governor Kwon Jong Soo. "Vincenzo" actor Kwak Dong Yeon is Jinyang County's troublemaker Kwak Yong Joo.
READ: Rumors On Upcoming Webtoon-Based K-Drama Starring Lee Do-Hyun And Kwak Dong-Yeon Circulate
Along with Jung Ki Hoon and Lee Soo Jin, the people of the Jinyang County will experience a strange phenomena.
Stay tuned for more K-Drama updates!
READ: Is Season 3 Coming? 'Hospital Playlist' Drops A Surprise Announcement For Waiting Fans
© 2023 Korea Portal, All rights reserved. Do not reproduce without permission.