Analysts Believe That Putin Will Fully Invade Ukraine & Have Russia 'Regime Change'!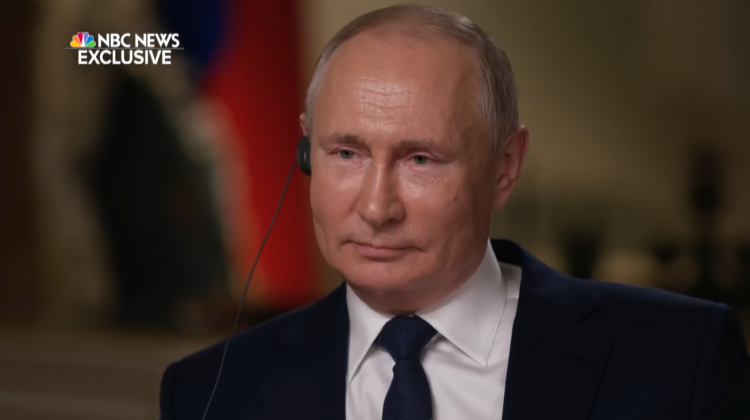 Vladimir Putin, the Russian President, is on the move to make a regime change and is also expected to invade the rest of Ukraine, as per a former director for Russia at the National Security Council.
READ: Omicron Wreaks Havoc In The U.S., Makes Up 95% Of New Covid Cases
Notably, Vladimir Putin ordered his Russian troops into two pro-Moscow regions in eastern Ukraine and soon after announced that he would formally recognize the independence of the separatist areas in the country.
In a fast response to the assault, both the U.S. and U.K. announced new sanctions targeting Russia in terms of financial institutions, individuals, and sovereign debt, showing where the two nations stand.
President Joe Biden also went on to call out Russia, calling the country's actions as a constitute to a beginning of "an invasion" of Ukraine. The U.S president even went on to threaten more sanctions in the coming days.
"It is expected that Vladimir Putin will go all the way to the Ukrainian capital, Kyiv, and what you're seeing right now is a lot of false flag operations. These claims that the people on the East are having to fight back this onslaught of Ukrainian offensives, which just isn't true," Jeffrey Edmonds (currently a senior analyst at CNA Corporation, a security research and analysis firm) told CNBC's "Squawk Box Asia."
Adding to this, Russia's state-controlled media previously claimed that the Ukrainian government forces had launched shelling strikes against Moscow-backed rebels in the Eastern side.
Furthermore, the U.S. previously went on to warn Russia that Moscow could make use of false claims regarding the conflict as a pretext for an invasion of Ukraine.
"This is the pretext he's trying to create so that when he actually invades the rest of Ukraine, that's his reason for going in," Jeffrey Edmonds further expressed. When Jeffrey Edmonds was asked whether or not he was referring to a regime change, he said yes.
READ: Sanitation In A Bottle: The Best Hand Sanitizers Chosen By Amazon Consumers!
Only time will tell how Vladimir Putin and Russia react to the stated sanctions.
© 2023 Korea Portal, All rights reserved. Do not reproduce without permission.