Everything Fans Need To Know Regarding XG, YG Entertainment's Upcoming Japanese Girl Group!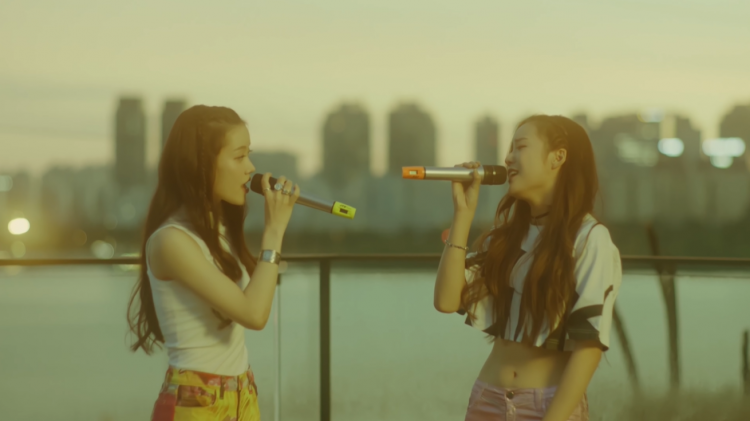 YG Entertainment and Japanese company AVEX Group have partnered up to debut XG, an upcoming Japanese girl group that currently has seven members and the girl group is slated to be debuting on the 18th of March.
READ: BLACKPINK's Newest Labelmate Is An AI? YG Entertainment Signs A Virtual AI Star!
In the previous weeks, XGALX (the combined label of YG Entertainment and Japanese company AVEX Group) has released two dance teasers, a vocal teaser, and a rap teaser for XG. This has hyped up fans for what the Japanese girl group has in store.
But although the hype is real, information regarding the members of YG Entertainment's upcoming Japanese girl group is scarce. But, here are the things known about them so far:
The first member to be revealed on January 29 was Jurin. She was born in Kanagawa, Japan on June 19, 2002, and she is listed as a rapper of XG. Chisa was the second member revealed on the 30th of January and she's listed as the main vocalist of XG. Churning was born on January 17, 2002 in Osaka, Japan, thus she is the oldest member of the group.
The third member introduced on the 31st of January was Cocona and she is listed as both a dancer and rapper in XG. She was born on December 7, 2005. The fourth member of XG is Hinata and she was introduced on the 1st of February. Hinata is rumored to be a YG Entertainment trainee and also seems to have a dancer position in the Japanese group.
Maya was the fifth member to be revealed on the 2nd of February and she the maknae of XG as she was born on August 10, 2006. Juria was the sixth member of the group to be revealed on the 3rd of February.
Juria was born in Osaka, Japan on November 28, 2004 and has a main vocalist position in XG. She's a former member of the idol group Amorecarina, which she graduated from in 2015. Last for now is Harvey as she was the final member of XG to be revealed on the 4th of February. She's listed as a rapper of the group, and was born in Tokyo, Japan on December 18, 2002.
READ: Kep1er Dominates Spotify, Even Surpassing ENHYPEN, Taeyeon, And Moonbyul! Check Out The Most Streamed K-Pop Songs Of 2022
Additionally, while Kep1er's Hikaru was supposedly part of XG's line-up, her ranking on "Girls Planet 999" delayed her debut with YG Entertainment's upcoming Japanese group. But there are plans for Hikuary to join XG once Kep1er's time for releases ends.
Are you excited for YG Entertainment's XG?
© 2023 Korea Portal, All rights reserved. Do not reproduce without permission.
Tags:
kwave news
,
kwave updates
,
Kpop
,
kpop news
,
Kpop updates
,
JPOP
,
Jpop news
,
Jpop updates
,
YG
,
YG artists
,
YG Entertainment
,
YG Entertainment artists
,
YG Entertainment news
,
YG Entertainment update
,
YG Entertainment updates
,
YG Entertainment upcoming girl group
,
YG Entertainment upcoming Japanese girl group
,
YG Entertainment Japanese girl group
,
YG Entertainment girl group
,
YG Entertainment XG
,
YG Entertainment and AVEX Group
,
AVEX Group and YG Entertainment
,
AVEX Group
,
AVEX Group news
,
AVEX Group updates
,
AVEX Group XG
,
XGALX
,
XGALX news
,
XGALX updates
,
XGALX XG
,
XG news
,
XG updates
,
XG members
,
XG Jurin
,
Jurin
,
XG Chisa
,
Chisa
,
XG Cocona
,
Cocona
,
XG Hinata
,
Hinata
,
XG Maya
,
Maya
,
Juria
,
XG Juria