HBO Max Successfully Goes All In As Fans Go Crazy With 'Peacemaker' Finale Cameo!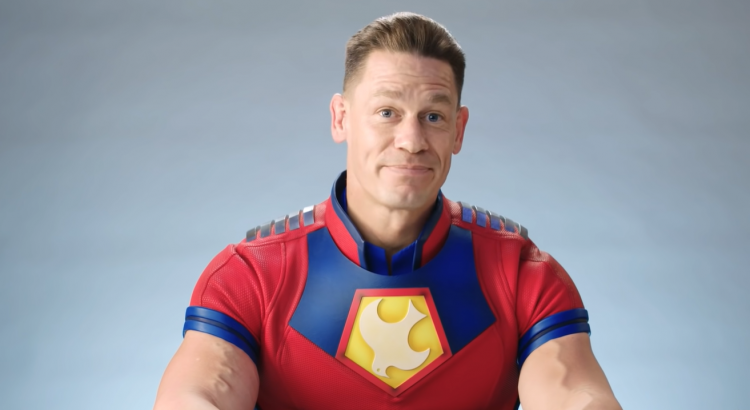 Warning! Spoilers ahead for HBO Max's "Peacemaker" finale "Cow or Never"!
The finale of HBO Max's "Peacemaker" entitled "Cow or Never," sees John Cena's Peacemaker lead a team to a farmhouse to take care of "a cow" and director James Gunn recently talked about the finale's amazing cameo!
READ: HBO Max Set To End 1st Season Of Popular 'Peacemaker' Series With An Explosive Finale!
James Gunn, director of HBO Max's "Peacemaker," shared with Variety that he and his team did not have the budget for the 'surprise cameos' to actually show up on time. Although the finale of the HBO series was amazing already, the director truly wanted his surprise to actually show up.
The 'surprise cameos' was none other than Zack Snyder's Justice League, without Batman and Cyborg. What makes the cameos amazing was that the members of the JL were not stand-ins. Although Gal Gadot's Wonder Woman and Henry Cavill's Superman were not seen, Jason Momoa's Aquaman and Ezra Miller's Flash were actually in the HBO Max finale.
Notably though, Warner Bros. parted ways with Ben Affleck in favor of "The Batman" starring Robert Pattinson. Due to Ben Affleck leaving his role, fans understood that the caped crusader was not present during the Justice League cameo in HBO Max's "Peacemaker" finale.
The absence of Cyborg was also understood as actor Ray Fisher and Warner Bros. are currently on not so good terms.
"I think before we ever shot the show, we talked to Jason about it. We were like, 'Listen, Peacemaker says you f*ck fish all the time.' And we were a little afraid he would be upset, but he just laughed. He was cool. So he was pretty much on board from the beginning. And then Ezra I just found out through some common friends who liked my movies a lot. And so I asked if he would come in and shoot this scene, and he kindly agreed to do that. Actually, Marvel shot Ezra for us, while we're shooting Guardians Vol. 3," James Gunn further noted.
Regardless of the outcome, viewers found the Justice League cameo hilarious and fun, adding another touch of greatness to HBO Max's "Peacemaker"!
© 2023 Korea Portal, All rights reserved. Do not reproduce without permission.
Tags:
james gunn
,
James Gunn news
,
James Gunn updates
,
James Gunn Peacemaker
,
Peacemaker James Gunn
,
James Gunn Peacemaker finale
,
Peacemaker finale James Gunn
,
US
,
US news
,
US updates
,
HBO
,
HBO news
,
HBO updates
,
HBO series
,
HBO Peacemaker
,
HBO Peacemaker finale
,
DC
,
DC news
,
DC updates
,
dc comics
,
DC comics news
,
DC comics updates
,
HBO Max
,
HBO Max news
,
HBO Max updates
,
HBO Max Peacemaker
,
HBO Max Peacemaker finale
,
Peacemaker finale HBO Max
,
peacemaker
,
Peacemaker news
,
Peacemaker updates
,
Peacemaker finale
,
Peacemaker finale news
,
Peacemaker finale updates
,
Peacemaker finale cameos
,
Justice League
,
Zack Snyder's Justice League