HBO Max Set To End 1st Season Of Popular 'Peacemaker' Series With An Explosive Finale!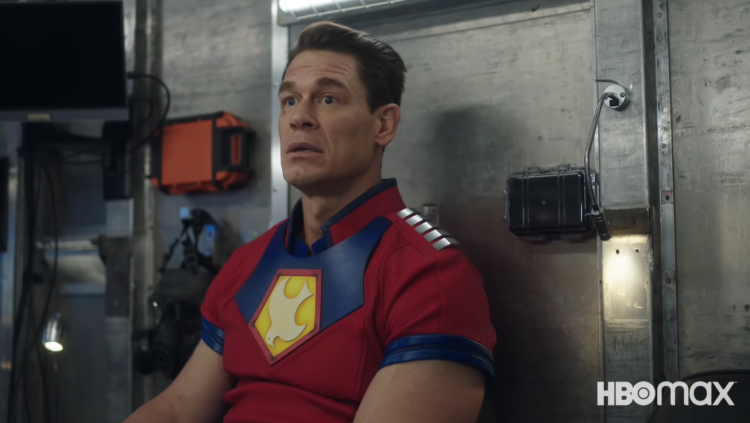 In a recently seen teaser trailer for the Season 1 finale of HBO Max's "Peacemaker," John Cena's Peacemaker is seen picking up a shield for the first time, just in time for the final battle.
READ: Quality Streaming On A Budget: HBO Max Tries To Outdo Netflix By Lowering Subscription Prices!
The released promo for the 1st season of HBO Max's "Peacemaker" finale which is episode 8 entitled "It's Cow or Never," showed a lot of teasers but the main thing that got fans and viewers excited is seeing Christopher Smith, aka Peacemaker, holding a dove of peace shield.
Details on the "Peacemaker" finale have been extremely secret, as HBO Max series writer, creator, and producer James Gunn only showed seven out of eight episodes to critics before its premiere. As per James Gunn, this was done to avoid spoilers.
"I wouldn't let them put out eight. They wanted to put out all eight. I said, 'No way. No chance in hell are we putting out all eight.' There's just too many things that happen in episode eight that I just could not let it get out there. It would absolutely be spoiled. You know, I wouldn't even let them give it to one place or anything like that because I didn't want it to be out there," Gunn noted in a previous interview.
Additionally, "Peacemaker" star Chukwudi Iwuji who played ARGUS' team leader Clemson Murn, said that fans of the HBO Max series can expect an emotional finale.
Furthermore, James Gunn previously expressed that DC Films and HBO Max let him go "hog wild" for the HBO Max Show, being free to do as he pleases with the "Peacemaker" show.
Moreover, when "Peacemaker" was initially announced, James Gunn called the HBO Max show an opportunity for him to delve into current world issues through the lens of the character, Peacemaker.
The HBO Max series writer, creator, and producer also talked about the possibility of a 2nd season in 2021 prior to the premiere of "Peacemaker." James Gunn said that although nothing was confirmed at the time, he recently stated that "there's a good chance" that HBO Max could renew the series, but nothing has been totally confirmed.
Viewers can watch the season finale of "Peacemaker" on the 20th of February on HBO Max!
© 2023 Korea Portal, All rights reserved. Do not reproduce without permission.
Tags:
US
,
US news
,
US updates
,
HBO
,
HBO news
,
HBO updates
,
HBO original series
,
HBO series
,
HBO original show
,
HBO Peacemaker
,
HBO Max
,
HBO Max news
,
HBO Max updates
,
HBO Max shows
,
HBO Max series
,
HBO Max original show
,
HBO Max original series
,
HBO Max Peacemaker
,
HBO Max Peacemaker finale
,
HBO Peacemaker finale
,
peacemaker
,
Peacemaker news
,
Peacemaker updates
,
Peacemaker finale
,
Peacemaker episode 8
,
Peacemaker 8th episode
,
james gunn
,
James Gunn news
,
James Gunn updates