ITZY's Yeji Tests Positive For COVID-19 Following Lia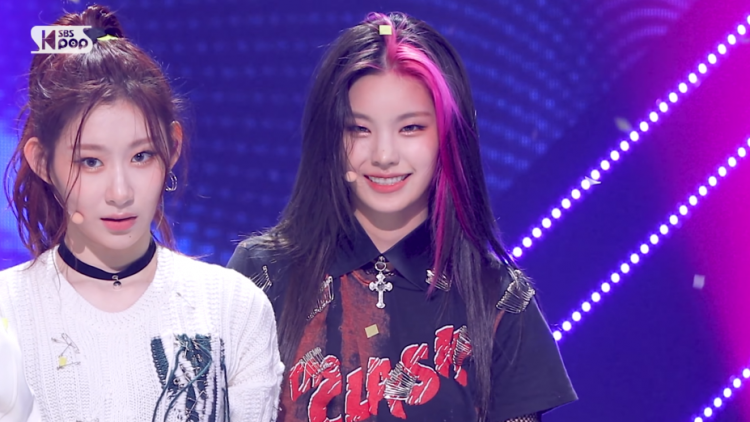 ITZY's leader Yeji was diagnosed with COVID-19 and is the second to test positive in her group after her member Lia.
JYP Entertainment, ITZY Yeji's agency, announced on the 14th of February, "Yeji received a preemptive PCR test on the 12th and received a non-determined result."
Additionally, JYP Entertainment explained, "Earlier, on the morning of the 12th, Yeji received an undecided result in the preemptive PCR test, so she performed a PCR retest on the morning of the 13th and was positive on the morning of the 14th."
Moreover, according to her agency JYP Entertainment, Yeji has completed her second vaccination.
READ: ITZY & Pokemon Release Recent Advertisement To Promote 'Pokémon Legends: Arceus'!
JYP Entertainment shared to fans that other than a mild fever, ITZY's Yeji is not experiencing any other symptoms associated with COVID-19.
"Currently, there are no symptoms other than a mild fever, and she is receiving treatment at home," JYP Entertainment shared.
Earlier, ITZY members conducted a PCR test on the 12th, and Lia was confirmed positive. Ryujin and Chaeryeong came out negative.
READ: aespa Surpass TWICE, BLACKPINK, And ITZY, While Kep1er Enters The Top 5 K-Pop Girl Groups With The Most Twitter Followers For Week 1 Of February
JYP Entertainment also disclosed that ITZY's maknae Yuna tested negative of COVID-19. The ITZY member is in self-quarantine according to the guidelines of the quarantine authorities after completing the second vaccination.
ITZY's agency JYP Entertainment assured fans that it is doing its best to put its artists' health above all else.
"We will do our best to focus on treatment and recovery by putting the artist's health first," JYP Entertainment shared.
READ: Upcoming Overseas Projects? ITZY Signs With International Label Republic Records!
Recently, ITZY signed with the international music label Republic Records to further its reach into the U.S. market. Republic Records is an American music label that is under Universal Music, the number one label in the U.S. as per Billboard. Currently, the American label's active artists are global musicians Taylor Swift and Ariana Grande.
© 2022 Korea Portal, All rights reserved. Do not reproduce without permission.