BoA & aespa's Karina Under Fire For Supposed 'Colorist' Comments Towards Girls' Generation's Hyoyeon!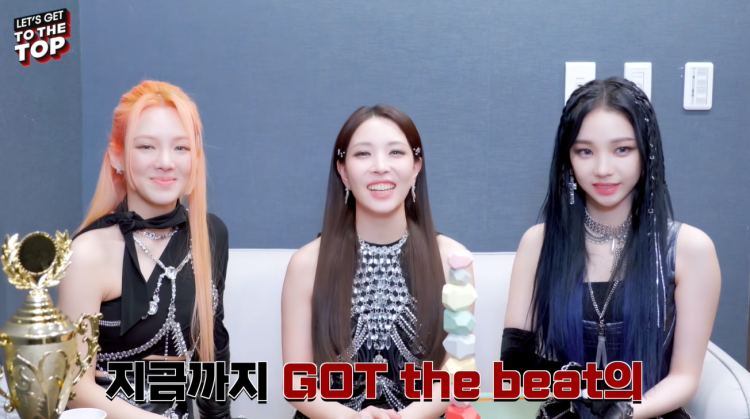 A clip of BoA allegedly making supposedly colorist remarks towards Girls' Generation's (SNSD) Hyoyeon and aespa Karina's reaction to BoA's words went viral, garnering mixed reactions from netizens and K-pop fans.
READ: aespa's Winter Goes Viral Due To Her Adorable GOT The Beat Fancam!
The video came from a vlog entitled, "Girls on Top: Let's get to the TOP" that was posted on GOT the beat's (SM Entertainment's K-pop girl group Girls on Top) official YouTube channel on the 9th of February.
In the clip, the seven members (being BoA, Girls' Generation's Taeyeon and Hyoyeon, Red Velvet's Seulgi and Wendy, and aespa's Karina and Winter), revealed their thoughts regarding the K-pop girl group, particularly their first impressions to one another.
Starting it off, Girls' Generation's Hyoyeon asked, "First impression of me in five words?"
"Me, I have one. She is very tan," BoA responded.
Laughing at this, Girls' Generation's Hyoyeon remarked "Right, why was I so tan?"
Although some K-pop fans did not think much of BoA's comments towards fellow K-pop star Girls' Generation's Hyoyeon, some netizens reacted differently.
Just recently, a clip was then uploaded on Twitter with the caption, "Why do kpop idols always have to make colorist jokes... also why is Karina laughing so hard..."
As of February 12, the Twitter post garnered more than 16k retweets and quote retweets, and a big chunk of the netizens who shared were sharing their distaste towards BoA and and aespa's Karina.
Some netizens went on to defend the two K-pop idols, noting that the two K-pop idols have been together for over a decade since they trained under SM Entertainment. Seeing this, those who are upset deemed it unnecessary for BoA to remark at Hyoyeon's skin color.
SONEs, the fandom name of Girls' Generation (SNSD), are asking for an apology from both BoA and aespa's Karina. As of writing this article, the K-pop idols' label SM Entertainment has not yet released a statement.
© 2023 Korea Portal, All rights reserved. Do not reproduce without permission.
Tags:
kwave
,
kwave news
,
kwave updates
,
Kpop
,
kpop news
,
Kpop updates
,
SM
,
SM artists
,
SM Entertainment
,
SM Entertainment artists
,
SM Entertainment GOT
,
SM Entertainment GOT the beat
,
SM Entertainment BoA
,
SM Entertainment Hyoyeon
,
SM Entertainment SNSD
,
SM Entertainment SNSD Hyoyeon
,
SM Entertainment Girls Generation Hyoyeon
,
SM Entertainment aespa
,
SM Entertainment Karina
,
SM Entertainment aespa Karina
,
BoA
,
BoA news
,
BoA Updates
,
Girls' Generation
,
Girl's Generation News
,
Girl's Generation Updates
,
Girls' Generation Hyoyeon news
,
Girls Generation Hyoyeon
,
Girls' Generation Hyoyeon updates
,
Hyoyeon
,
Hyoyeon news
,
Hyoyeon updates
,
aespa
,
aespa news
,
aespa updates
,
aespa Karina
,
aespa Karina news
,
aespa Karina updates
,
karina
,
Karina news
,
Karina updates