Netizens & MYs Show Support As aespa NingNing's Personal Instagram Account Allegedly Gets Hacked!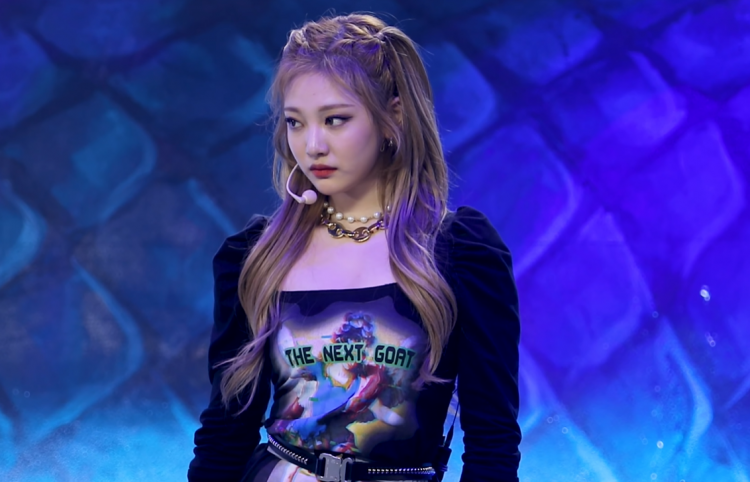 While K-pop artists supported the Korean teams for the Beijing 2022 Winter Olympics, which include BTS's RM and THE BOYZ's Younghoon, aespa's NingNing caught flack from Korean netizens as she cheered on the Olympic Chinese athletes in Chinese.
aespa's NingNing then praised athletes from all nationalities. But Korean netizens were upset at the K-pop idol for her words towards China as China and South Korea currently have a rocky relationship in the Winter Olympics.
READ: ITZY And aespa Tops This Week's List Of Most Followed K-Pop Girl Group Beating BLACKPINK And TWICE
However, things got worse when an angry netizen hacked the K-pop artists private Instagram and published a list of accounts that she followed, unfollowed, and when she did those things.
As per user @Jeonggong1 (who has since gone private and deleted their post), here is a list of users that aespa Ningning's Instagram account followed and unfollowed:
"Joy, Yeri, Jennie, Lisa, Jisoo, Rose, Taeyeon, Lil Cherry, Sunmi, Crush, D.Ark, Sodokomo, Zico, Leejung, Lip J, Ash Island, P.O, Yumdda, BeWhy, Minoi, BEO, TWICE, ITZY, Han So Hee.
+ Additional
Yang Hong Won, Yang Hyun Suk, pH-1, BiBi, Stray Kids, Suga, J-Hope, Skinny Brown, Hashswan, Toil, Suzy, Jeon Somi, Freezia, Ed Sheeran.
+ Additional
Song Kang, Woo Won Jae, Sandara Park, Lee Youngji, Song Mino, Rain, Zion. T, Jessi, Hwasa, Krtystal, Weekend, Seo Ji Soo, Jung Ho Yeon, ph-1's dog, KoKoon, Lee Hi, Mirani, Snoop Dawg, Dua Lipa, Kim Kardashian, Ariana Grande, G-DRAGON, Jeong Jin Hyung, Basik, Boy Colde, Ahn Bo Hyun, Kylie Jennier, Kwon Young Deuk, Ha Sung Woon, Cha Hyun Seung, YSL, Rian, the transgender from Euphoria, Yoo Ah In, Choi Yoo Jung, Aiki, Wi Ha Jun, Jackson, Jordans, Henry, NASA, Stussy."
It was also revealed that aespa's NingNing followed both NCT's official account and NCT Dream, but not NCT 127.
While the Korean netizens were upset at aespa's NingNing for her sentiments, a lot of fans still showed support for the K-pop idol when she was hacked.
© 2023 Korea Portal, All rights reserved. Do not reproduce without permission.
Tags:
kwave
,
kwave news
,
kwave updates
,
Kpop
,
kpop news
,
Kpop updates
,
SM
,
SM artists
,
SM Entertainment
,
SM Entertainment artists
,
SM Entertainment news
,
SM Entertainment updates
,
SM Entertainment aespa
,
SM Entertainment NingNing
,
SM Entertainment aespa NingNing
,
aespa
,
aespa news
,
aespa updates
,
aespa NingNing
,
aespa NingNing news
,
aespa NingNing updates
,
Ningning
,
NingNing news
,
NingNing updates
,
olympics
,
Olympics news
,
Olympics updates
,
Winter Olympics
,
Winter Olympics news
,
Winter Olympics updates
,
2022 Winter Olympics
,
2022 Winter Olympics news
,
2022 Winter Olympics updates
,
Beijing 2022 Winter Olympics
,
Beijing 2022 Winter Olympics news
,
Beijing 2022 Winter Olympics updates