Kep1er's Choi Yujin Garners Attention For Her Cover Of BLACKPINK 'How You Like That'!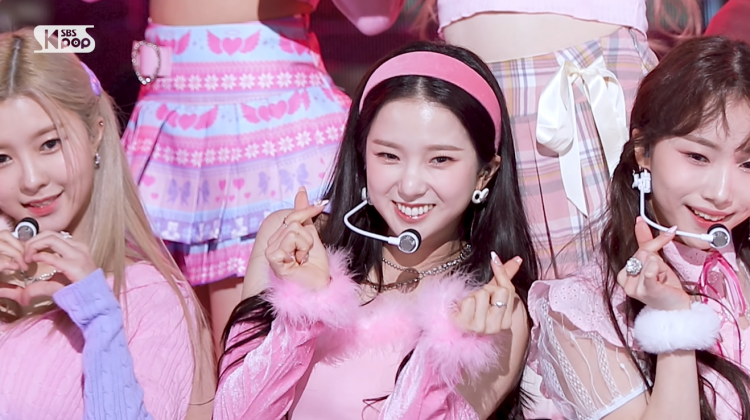 Netizens and K-pop fans were treated to a special gift as Kep1er did a cover of a myriad of popular songs but Choi Yujin in particular garnered a lot of mixed attention.
READ: aespa Reigned Supreme, While Kep1er Joins The Top 5 K-Pop Girl Groups Who Gained The Most Followers This January
On the 2nd of February monster rookie K-pop group Kep1er were featured as the most recent guests for the MBC's popular Korean variety show "Weekly Idol."
In Kep1er's appearance on MBC's variety show "Weekly Idol," the K-pop girl group completed a "K-Pop Cover Quiz," in which songs from other K-pop artists were played and the members of the K-pop group who knew the choreography would rush out to perform and do a cover.
Notably, BLACKPINK's hit song "How You Like That" came out and Kep1er's Mashiro, Shen Xiaoting, Kim Dayeon, Seo Youngeun and Choi Yujin came out to perform. Notably, the latter four members already performed the song on Mnet's "Girls Planet 999."
But netizens and fans were shocked when the members of Kep1er came out to dance, there was no consistency. The K-pop girl group went on to dance actively and tried to garner the most attention with exaggerated sways and dance movements.
Specifically, Kep1er's leader Yujin got mixed opinions for wildy whipping her hair back and forth in the performance. The K-pop idol was also seen getting down on the floor, on her knees, and whipping her hair back and forth.
Although it was shown that Kep1er's Yujin was trying to add more spirit to the performance with humor, netizens and fans groaned that it made the whole performance look messy. Additionally, some commented that the K-pop idol was trying too hard.
READ: Rookie Monster: Kep1er Joins The Likes Of Jisoo, ITZY, IU, And SOMI As Top 5 Female K-Pop Artist To Gain The Most Instagram Followers For January
On the other hand, some netizens and K-pop fans commented that Kep1er's Yujin had an exciting comedy performance while doing a cover of BLACKPINK's hit song "How You Like That"!
© 2023 Korea Portal, All rights reserved. Do not reproduce without permission.
Tags:
kwave
,
kwave news
,
kwave updates
,
Kpop
,
kpop news
,
Kpop updates
,
WAKEONE Entertainment
,
WAKEONE Entertainment artists
,
WAKEONE Entertainment news
,
WAKEONE Entertainment updates
,
WAKEONE Entertainment Kep1er
,
Swing Entertainment Kep1er
,
swing entertainment
,
swing entertainment news
,
swing entertainment updates
,
Kep1er
,
Kep1er news
,
Kep1er updates
,
Kep1er members
,
Kep1er Yujin
,
Kep1er Yujin news
,
Kep1er Yujin updates
,
Kep1er Choi Yujin
,
Kep1er Choi Yujin news
,
Kep1er Choi Yujin updates
,
Yujin
,
Yujin news
,
Yujin updates
,
Choi Yujin
,
Choi Yujin news
,
Choi Yujin updates
,
MBC
,
MBC news
,
MBC updates
,
MBC Weekly Idol
,
Weekly Idol news
,
Weekly Idol updates
,
Weekly Idol Kep1er
,
Kep1er Weekly Idol