Other Worldly Flavors: The Best Herbs & Spices Every Chef & Cook Should Have In The Kitchen!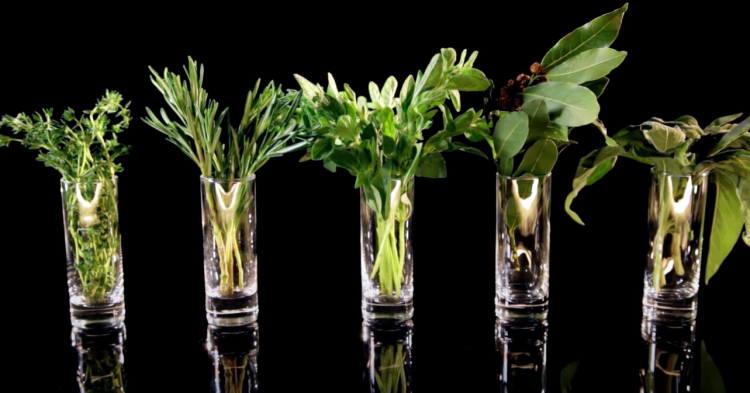 Herbs and spices are something every home kitchen should have, but the options available at the market or stores can be too much to handle.
Notably, there are hundreds of varying herbs and spices and it can be confusing which ones are a necessity for flavor and health. Herbs & spices are used by both professional chefs and home cooks, adding more flavor with each dish prepared.
READ: The Best Smart Devices To Bring The Future Into Your Home!
As each herb and spice brings different tastes and textures only a handful can be used with everyday cooking. Thus, here are the best herbs and spices each kitchen should have in their spice rack:
Oregano
Oregano is a simple Italian herb that adds a lot to each dish it's added. Also used in Greek and Mexican food, a small amount of oregano will give any tomato sauce an authentic Italian feel.
Rosemary
French and Mediterranean aren't complete with dried Rosemary. This herb is earthy and packs an acquired taste, but it gives dishes a one-of-a-kind flavor that makes it unique.
Thyme
The Thyme herb is mild and tastes a little bit like lemon. Thyme is often used as a flavor booster to stews and other dishes with meats and vegetables.
Nutmeg
An all-rounded spice as it is used for both savory and sweet dishes, Nutmeg is a must for dishes with cheese. This spice is commonly used in sweet food as it also goes well with cinnamon.
READ: Starting 2022 With Taste: Classic Korean Comfort Dishes That Are Also Loved By K-Pop Artists!
Cumin
Having a smoky flavor, Cumin is a popular spice for ethnic dishes such as Indian, African and South American. Notably, Cumin can turn simple grilled meats into a gourmet preparation.
Cinnamon
Although Cinnamon is known as a booster for sweet dishes, this spice is an amazing addition to savory dishes as well. A little Cinnamon with food such as chili and tomato sauces can elevate the dish.
Garlic Powder
Although real Garlic is available, Garlic Powder is a seamless way to add some garlic flavor to a dish.
Paprika
One of the very many types of spices that are pepper-based, paprika adds warmth and earthiness to a dish. There are different types of Paprika as some variations have a smokier taste compared to others.
Cayenne Pepper
Another pepper based spice, cayenne pepper packs a punch. Cayenne Pepper is an amazing way to add a hotness to any dish prepared.
Black Pepper
The last but certainly not the least, Black Pepper is a must have in each kitchen. The always present partner of salt, black pepper is an important spice that tastes amazing in savory dishes.
© 2023 Korea Portal, All rights reserved. Do not reproduce without permission.
Tags:
life
,
spice
,
spice news
,
spice updates
,
spices
,
spices news
,
spices updates
,
the best spices
,
the best spice
,
best spices
,
best spice
,
herbs
,
herbs news
,
herbs updates
,
the best herbs
,
the best herb
,
best herbs
,
best herb
,
spice rack
,
spices and herbs
,
herbs and spices
,
oregano
,
Rosemary
,
Thyme
,
Nutmeg
,
Cumin
,
cinnamon
,
Garlic Powder
,
Paprika
,
Cayenne Pepper
,
Black Pepper