The Best Smart Devices To Bring The Future Into Your Home!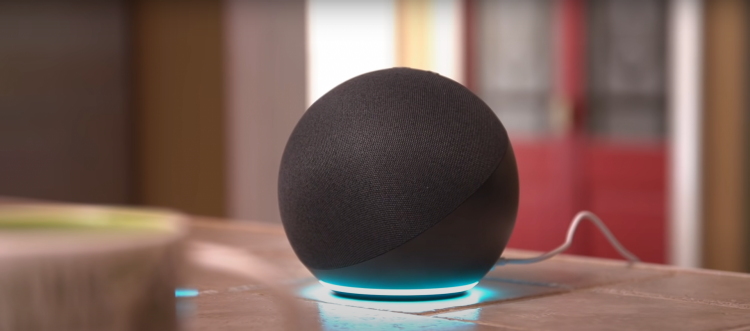 Every smart citizen also requires a smart home as the best home isn't just comfortable, it also adapts. That's why perhaps it's time to invest in smart devices for your residence.
READ: From Casual To Heavy-Duty, Here Are The Best Laptops To Get This 2022 So Far!
Notably, more people are staying at home nowadays since the pandemic is still raging on, may it be for work or for school and due to this, smart devices are slowly turning into necessities.
Some homes have already started to make use of these smart devices for a while. These devices are products that can connect to the Wi-Fi so that they can be easily monitored or controlled.
But for those who want to start using smart devices, picking the right devices can be complicated. With that being said, here are the best smart devices to make your home better:
Amazon Echo (4th gen) - Best smart speaker (starts at $49)
The Amazon Echo is simply an amazing smart device for both audiophiles and non-audiophiles. The speaker has a new sphere-like design alongside other sleek features and a strong sound output. Thus, the Amazon Echo is still one of the best countertop buddies on the market.
Google Nest Wifi - Best mesh router (starts at $142)
Wi-Fi is a necessity at home, but connecting too many devices to it will eventually make it full. Enter the mesh router; the Google Nest Wifi. The smart device is built to spread a strong and fast signal all throughout your house, making use of your WI-FI's full capacity.
TP-Link Kasa Smart Plug Mini - Best smart plug (starts at $12)
Smart plugs are an amazing entry point for anyone who wants to start using smart devices in their homes. Smart plugs are simple devices that do a lot; toggling power on and off remotely and the TP-Link Kasa Mini is amazing at its job.
TP-Link Kasa Mini includes one outlet that connects to your network via Wi-Fi; simple & smart.
Wyze Bulb - Best smart light bulbs (starts at $15)
The Wyze Bulb are literally amazing lights for the home, using changeable settings that offer a candlelight-ish 2,700K output all the way up to stronger tones of 6,000K. Using them is also simple as one just screws them in, turns them on, and pairs them with the Wyze mobile app.
Wyze Cam Pan v2 - Best indoor security camera (starts at $50)
The Wyze Cam Pan v2 gives you an amazing control to see a large amount of space in your home. Flexible settings also makes the camera scan spaces regularly, follow motion and more. The smart device's main features are its two-way talk and free cloud storage (up to 14 days).
Arlo Pro 4 - Best outdoor security camera (starts at $180)
The Arlo Pro 4 outdoor security camera is a great product with an amazing performance due to its 2K resolution and a 160-degree field of view. Furthermore, the smart device also has features such as two-way talk, a siren and a spotlight which will surely make your home safer.
© 2023 Korea Portal, All rights reserved. Do not reproduce without permission.
Tags:
smart home
,
how to make my home a smart home
,
what is a smart home
,
smart devices
,
best smart devices
,
smart products
,
best smart products
,
best smart products for home
,
best smart devices for home
,
amazon echo
,
amazon echo review
,
Amazon Echo 4th gen
,
Amazon Echo 4th gen review
,
amazon
,
Google
,
TP-Link
,
Wyze
,
Arlo
,
Google Nest Wifi
,
Google Nest Wifi review
,
Google Nest WI-FI
,
Google Nest WI-FI review
,
TP-Link Kasa Smart Plug Mini
,
TP-Link Kasa Smart Plug Mini review
,
Wyze Bulb
,
Wyze Bulb review
,
Wyze Cam Pan v2
,
Wyze Cam Pan v2 review
,
Arlo Pro 4
,
Arlo Pro 4 review