BTS, BIGBANG, SEVENTEEN Dominate, & aespa, BLACKPINK, TWICE On Top, MelOn's Most Searched K-Pop Groups!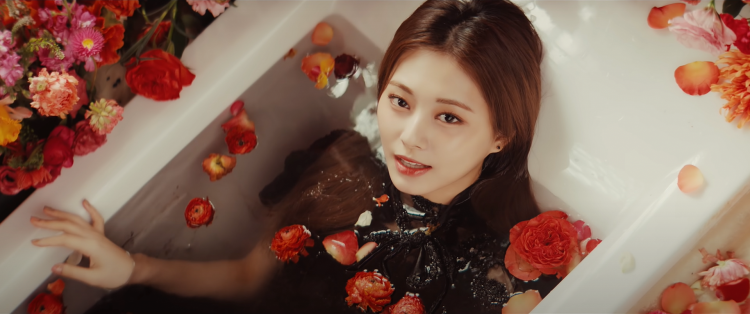 As of writing this article, yesterday on the 1st of February, MelOn chart went on to unveil their top ten rankings of the most searched K-pop groups for this January. The ranking from MelOn was split between K-pop boy groups and K-pop girl groups.
Notably, MelOn is an online music store and music streaming service in South Korea which is popular towards K-pop artists and other musicians. The developer of the streaming service was SK telecom and was introduced in November of 2004.
Furthermore, MelOn is the most popular music subscription site in South Korea. The streaming service has more than 28 million yearly users. Adding to this, a survey of smartphone users found that MelOn is the most used application by Koreans netizens.
READ: BTS, BLACKPINK, & TWICE Are February's Top K-Pop Groups, See Full List Here!
This shows that the amount of searches and streams on MelOn reveals the popularity of musicians such as K-pop artists.
Here are the most searched K-pop girl groups on MelOn for the month of January:
#10 MAMAMOO with 89,037 searches
#9 2NE1 with 90,287 searches
#8 IVE with 121,957 searches
#7 Girls' Generation (aka SNSD) with 122,832 searches
#6 Oh My Girl with 123,876 searches
#5 Red Velvet with 128,264 searches
#4 ITZY with 138,889 searches
#3 TWICE with 189,713 searches
#2 BLACKPINK with 253,749 searches
#1 aespa with 338,970 searches
Here are the most searched K-pop boy groups on MelOn for the month of January:
#10 THE BOYZ with 67,489 searches
#9 SHINee with 70,957 searches
#8 ENHYPEN with 79,847 searches
#7 TXT with 83,142 searches
#6 MONSTA X with 97,746 searches
#5 2PM with 113,931 searches
#4 EXO with 117,639 searches
#3 SEVENTEEN with 162,615 searches
#2 BIGBANG with 215,621 searches
#1 BTS with 461,001 searches
Congratulations to all K-pop boy groups and K-pop girl groups who are the most searched on MelOn!
Did your favorite K-pop group make MelOn's most searched K-pop group ranking?
Stay tuned for more news and updates regarding your favorite K-pop groups and soloists!
© 2022 Korea Portal, All rights reserved. Do not reproduce without permission.
Tags:
kwave
,
kwave news
,
kwave updates
,
Kpop
,
kpop news
,
Kpop updates
,
MelOn
,
MelOn news
,
MelOn updates
,
most searched kpop group
,
most searched kpop group MelOn
,
MelOn most searched kpop group
,
Mamamoo
,
2NE1
,
IVE
,
Girls' Generation
,
SNSD
,
Oh My Girl
,
Red Velvet
,
ITZY
,
TWICE
,
BLACKPINK
,
aespa
,
The Boyz
,
SHINee
,
Enhypen
,
TXT
,
MONSTA X
,
2PM
,
EXO
,
Seventeen
,
BIGBANG
,
BTS