Are K-Pop Idols & Musicians The Same? IU Gives Her Opinion On The Controversial Topic!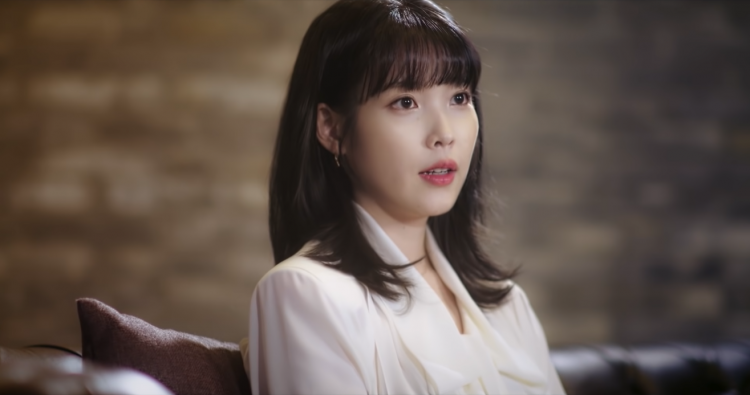 As of writing this article, a couple of days ago on the 28th of January, the entertainment label of IU, EDAM Entertainment, uploaded a teaser video of a documentary entitled "Pieces: 29th Winter" on their official YouTube channel, featuring the K-pop soloist.
In the video, the K-pop soloist gave a sneak peek of what her documentary will showcase to viewers, specifically the scenes of IU's last winter at the age of 29 before she officially starts her 30s.
READ: IU & BTS Sweep The 11th Gaon Chart Music Awards +Full List Of Winners!
But the topic that mainly caught the attention of K-pop fans and viewers the most was IU's personal views towards idols and musicians.
In the video from EDAM Entertainment, IU talks about the negative opinions K-pop idols face daily. More specifically, the K-pop soloist talked about her opinion on the topic that K-pop idols or idols in general are different from artists and musicians.
IU explained, "First of all, I personally don't think idols and musicians are different. I don't think 'idol' is a lower title than 'artist' or 'musician', so I disagree with that idea that someone is higher and someone is lower. It's good to be an idol."
As per IU, that was her personal opinion on the difference of whether to call her a K-pop idol, an artist, or a musician. Looking at the common definitions of idol or musician and artist, the idols promote music, while musicians and artists create music.
READ: Actress IU Is Coming Back! 'Celebrity' Singer Confirmed To Star In Upcoming StudioN K-Drama 'Money Game'
With the aforementioned descriptions, IU goes on to fit both categories as she actively participates in composing her songs, and she is also promoting her releases by dancing, singing in music shows and music programs like a K-pop idol.
Notably there are some netizens who talk down on K-pop idols. But IU went on to emphasize that both idols and artists/musicians are on the same level and there is no need to compare the two.
© 2023 Korea Portal, All rights reserved. Do not reproduce without permission.
Tags:
Pieces: 29th Winter
,
Pieces: 29th Winter news
,
Pieces: 29th Winter updates
,
IU Pieces: 29th Winter
,
Pieces: 29th Winter IU
,
EDAM Pieces: 29th Winter
,
Pieces: 29th Winter EDAM
,
EDAM Entertainment Pieces: 29th Winter
,
Pieces: 29th Winter EDAM Entertainment
,
kwave
,
kwave news
,
kwave updates
,
Kpop
,
kpop news
,
Kpop updates
,
EDAM
,
EDAM artists
,
Edam Entertainment
,
Edam Entertainment artists
,
Edam Entertainment IU
,
Edam Entertainment updates
,
EDAM Entertainment news
,
IU
,
IU news
,
IU Updates