ENHYPEN Is The Most Tweeted 4th Gen K-Pop Group In 2021, TxT, TREASURE, Stray Kids Join BTS, EXO, And BLACKPINK In Top 10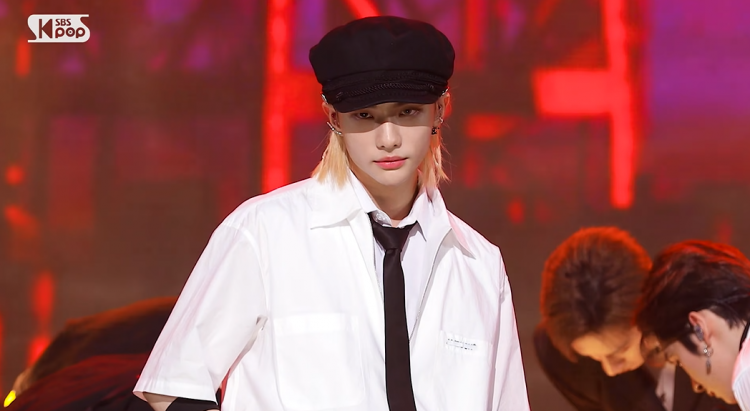 Twitter has released their 2021 wrap and according to their data, over 7.8 billion tweets were made about the K-Pop genre.
In this article, we listed the top 20 most tweeted K-Pop artists in 2021!
#10 Stray Kids
Thanks to their stint in "Kingdom," Stray Kids's popularity propelled further in 2021. The group even became the first JYP Entertainment artist to become million-sellers!
#9 ATEEZ
ATEEZ are among the rising fourth-generation talents of today. Currently, ATEEZ is busy with their "THE FELLOWSHIP BEGINNING OF THE END" World Tour.
READ: TWICE, NCT 127, MONSTA X, & More, K-Pop World Tours In 2022 So Far!
#8 SEVENTEEN
2021 marks another successful year for SEVENTEEN. In their sixth year, SEVENTEEN sold millions of albums and is expected to achieve more success as the members once again renewed their contract with Pledis Entertainment.
#7 TREASURE
For most of 2021, TREASURE didn't have many actvities. Still, the YG Entertainment boy group was able to enter the top 10!
READ: BTS, Stray Kids, GOT7, DAY6, And More: K-Pop Boy Groups That Dominated Spotify In January 2022
#6 Tomorrow by Together
TxT is the second-most tweeted 4th-generation K-Pop boy group. Definitely, we can expect TxT's popularity to increase even more this 2022.
#5 BLACKPINK
BLACKPINK slew the social media scene in 2021, especially that two of its members, Lisa and Rose, made their highly-anticipated solo debut. Jisoo also made her acting debut while whatever Jennie does or wears instantly becomes the talk of the town!
READ: BLINKs Hyped As BLACKPINK Members Teases Comeback During Their First Complete Livestream!
#4 EXO
The SM Entertainment boy group had only one comeback in 2021 but it didn't stop their fans to tweet about them. It's a huge feat for a boy group who is turning 10 this year.
#3 ENHYPEN
The monster rookie boy group owned 2021 as the most tweeted about 4th-generation K-Pop group of the year.
READ: aespa's Karina, TWICE's Tzuyu, IU, & More, Netizens Choose The Top Femme Fatales In K-Pop!
#2 NCT
2021 is another successful year for NCT. The group sold millions of albums and was discussed on Twitter a lot.
#1 BTS
It's no surprise that BTS is K-Pop's Twitter King for the year 2021. The group's "Permission to Dance On Stage" concert alone recorded 68 million tweets globally.

READ: TWICE Is The ONLY Girl Group To Join BTS, EXO, Stray Kids, And GOT7 In The 10 K-Pop Groups Who Dominated Gaon In The Past Decade
© 2023 Korea Portal, All rights reserved. Do not reproduce without permission.
Tags:
BTS
,
bts news
,
BTS Updates
,
BTS Twitter
,
NCT
,
NCT news
,
NCT updates
,
NCT twitter
,
Enhypen
,
ENHYPEN news
,
ENHYPEN updates
,
ENHYPEN twitter
,
EXO
,
exo news
,
EXO updates
,
EXO Twitter
,
BLACKPINK
,
Blackpink news
,
Blackpink updates
,
BlackPink Twitter
,
Tomorrow by Together
,
Tomorrow by Together news
,
Tomorrow by Together updates
,
Tomorrow by Together twitter
,
Treasure
,
TREASURE news
,
TREASURE updates
,
TREASURE twitter
,
Seventeen
,
seventeen news
,
Seventeen updates
,
SEVENTEEN twitter
,
ATEEZ
,
ATEEZ news
,
ATEEZ updates
,
ATEEZ twitter
,
stray kids
,
Stray Kids News
,
Stray Kids Updates
,
Stray Kids twitter
,
Kpop
,
kpop news
,
Kpop updates
,
kpop twitter
,
kwave
,
kwave news
,
kwave updates
,
twitter