The Meanings Behind The Fandom Names Of 4th Gen K-Pop Boy Groups MCND, E'LAST, WEi, And TXT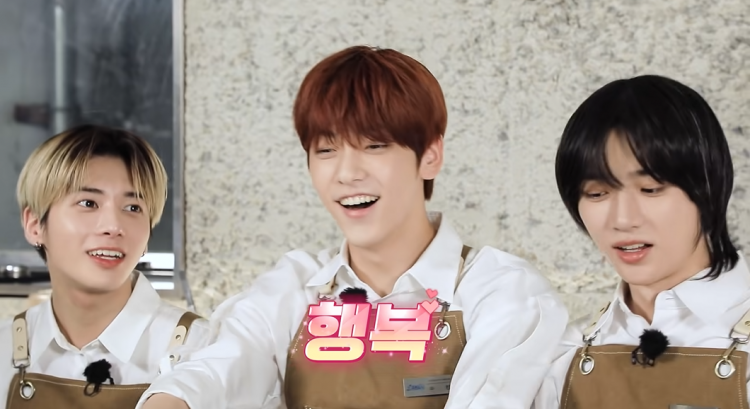 Previously, we discussed the meaning behind the fandom names of Stray Kids, ENHYPEN, TREASURE, ATEEZ, ONEUS, THE BOYZ, and many other 4th-generation K-Pop boy groups. Some of them had witty origins while some are quite literal.
Nevertheless, let's discuss the meaning behind the fandom name of some of the hottest 4th-generation K-Pop boy groups today.
READ: BTS, Stray Kids, GOT7, DAY6, And More: K-Pop Boy Groups That Dominated Spotify In January 2022
#1 MCND
Fandom Name: GEM
MCND sees its fans as the most precious of them all. So it is but just for them to make their fandom name GEM. Together with their precious GEMs, MCND will shine above else.
READ: TWICE, NCT 127, MONSTA X, & More, K-Pop World Tours In 2022 So Far!
#2 E'LAST
Fandom Name: ELRING
As you may have noticed, ELRING is but a play on words. The "EL" is from the group's name E'LAST while the "RING" is a reference to how the fans only ring and respond to the group. ELRING also means that E'LAST and their fans are always connected to each other.
READ: aespa's Karina, TWICE's Tzuyu, IU, & More, Netizens Choose The Top Femme Fatales In K-Pop!
#3 WEi
Fandom Name: RUi
WEi's fandom name has two meanings. First, "RU" is the 16th of 28 constellations while "WE" is the 17th. So just like how "RU" illuminates the place that "WE" will rise to, RUi will shine on and guide WEi as it rises.
Secondly, the fandom name also stands for "R U I?" or "Are you I?", which means that WEi and RUi are asking the question to confirm that they are each other's destiny.
READ: TWICE Is The ONLY Girl Group To Join BTS, EXO, Stray Kids, And GOT7 In The 10 K-Pop Groups Who Dominated Gaon In The Past Decade
#4 Tomorrow by Together
Fandom Name: MOA
At first glance, you might not get why TXT chose MOA as its fandom name. MOA stands for "Moments Of Alwaysness" which means that "TXT and their fans gather together one fragment of our dream to complete a dream, one dream."
READ: TWICE, ITZY, BTS, BLACKPINK, IU: Most Popular K-Pop Artists In Indonesia, Taiwan, And Vietnam For 2021
© 2023 Korea Portal, All rights reserved. Do not reproduce without permission.
Tags:
MCND
,
MCND news
,
MCND updates
,
MCND fandom name
,
E'LAST
,
E'LAST news
,
E'LAST updates
,
E'LAST fandom name
,
WEi
,
WEi news
,
WEi updates
,
WEi fandom name
,
Tomorrow x Together
,
Tomorrow x Together news
,
Tomorrow x Together updates
,
Tomorrow x Together fandom name
,
Kpop
,
kpop news
,
Kpop updates
,
kwave
,
kwave news
,
kwave updates