EXO's Chen Is Officially A Father Of 2, Welcomes Second Baby Today!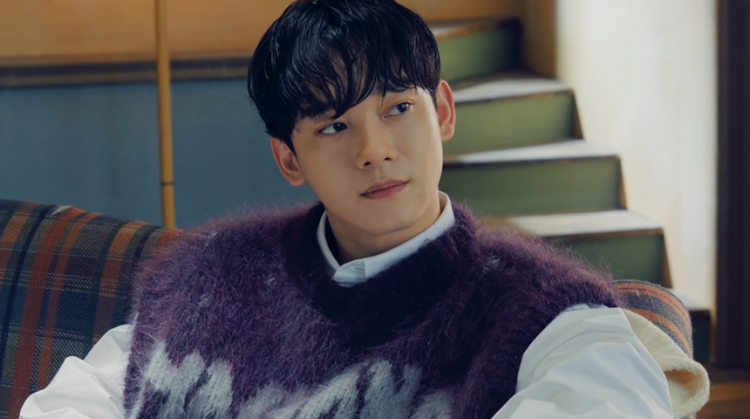 EXO's main vocalist Chen is officially a father of two. Chen, whose real name is Kim Jongdae, and his wife welcomed their second baby today according to reports.
Such reports were confirmed by EXO Chen's agency SM Entertainment. In a statement SM Entertainment announced, "It is true that Chen's wife gave birth to their second child."
The fact that Chen's wife was pregnant with their second child was first announced in November last year through an exclusive report on the news.
READ: EXO's Chen's Wife Is Pregnant With Their Second Child!
Back in November, SM Entertainment also confirmed the news that Chen's wife is pregnant with their second child. Until now, however, the agency has yet to announce the gender of EXO Chen's second child.
EXO's Chen announced his marriage to his non-celebrity girlfriend in January 2020. The singer also announced that he and his wife was expecting their first child in a written letter. On April 29 of the same year, they had their first daughter in their arms.
Chen's first child turned one in April of last year. It was reported then that the family celebrated the special day of their first born at The Shilla Seoul hotel, a luxurious hotel in Seoul.
READ: EXO Chen's Daughter Turns 1, Family Celebrates At Luxurious Hotel
It was reported that the small family were dressed in "hanbok" and took commemorative pictures together to celebrate the special day of their first child. Chen and his wife were joined by close friends and family for the event.
Meanwhile, EXO's Chen enlisted on October 26, 2020, and is serving as an active duty soldier. He is scheduled to bne discharged from the military this coming April.
READ: These Five Popular K-Pop Idols Will Be Discharged From The Army In 2022
Chen debuted as an EXO member in 2012. Together with the members, he released numerous hit songs such as "Growl," "Call Me Baby," "Monster," "Kokobop," and "Love Shot," and topped the domestic and international music charts.
© 2023 Korea Portal, All rights reserved. Do not reproduce without permission.