These Five Popular K-Pop Idols Will Be Discharged From The Army In 2022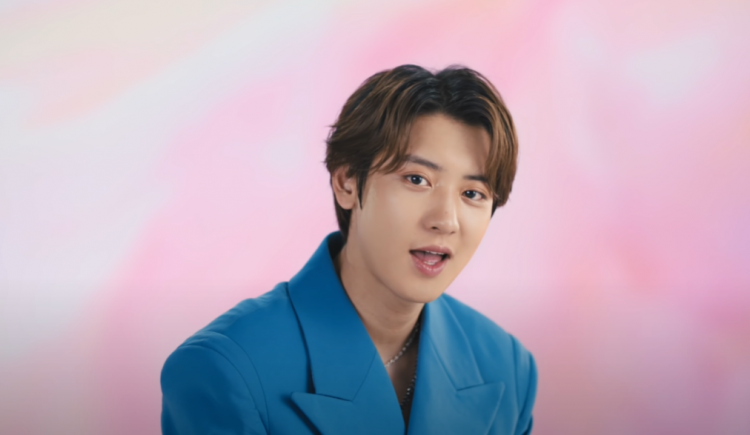 Nothing beats the excitement that K-Pop fans feel when their beloved idol finally gets discharged from the military. No one can blame them, though, as the mandatory military service in South Korea spans about two years.
In this article, we listed five popular K-Pop idols who are scheduled to be discharged from the military this 2022.
READ: IU, BLACKPINK, EXO, & More, Weibo Reveals The Most Popular K-Pop Idols & Artists In China!
#1 EXO's Suho
Following EXO members Xiumin and D.O, Suho is the third member to enlist in the military. Suho entered the military in May 2020 and is serving as a public service worker. The EXO leader is scheduled to be discharged in February of next year.
READ: EXO's Suho Back From The Military Within 100 Days, EXO-Ls Make #SuHomecoming Trend & More!
#2 Zico
Zico enlisted in the military quietly in July 2020 and became the fourth BLOCK B member to do so. The "Any Song" singer is currently serving as a social service agent until his discharge on April 2022. Prior to his enlistment, he gifted his fans the album "RANDOM BOX."
READ: BTS, EXO, NCT, & More, The Most Popular K-pop Boy Groups This December!
#3 EXO's Chen
EXO's Chen has been serving as an active soldier since his enlistment in October 2020. The EXO main vocalist released his song "Hello" prior to rendering his service. Recently, it was announced that Chen is expecting his second child. He will be discharged in April 2022.
READ: EXO's Chen's Wife Is Pregnant With Their Second Child!
#4 EXO's Chanyeol
The EXO rapper joined the military in March this year. Chanyeol is the fifth EXO member to enlist as part of his mandatory duty as a Korean citizen. EXO's Chanyeol will be discharged in September 2022.
READ: EXO-Ls & Inspirits In For A Treat: 'The Meissa's Song' Casts EXO's Chanyeol & INFINITE's L!
#5 SHINee's Taemin
The SHINee maknae made his enlistment in May this year and is the last member to do so. Taemin is currently serving in the military band and is scheduled to be discharged in November 2022.
READ: SHINee's Taemin Updates Netizens & Shawols On Military Life And More!
© 2023 Korea Portal, All rights reserved. Do not reproduce without permission.
Tags:
EXO
,
exo news
,
EXO updates
,
exo suho
,
EXO Suho news
,
EXO Suho updates
,
EXO Suho discharge
,
EXO Suho discharge date
,
Suho discharge
,
Suho news
,
Suho updates
,
EXO Suho military discharge
,
Suho military discharge
,
Zico
,
Zico news
,
Zico updates
,
Zico discharge
,
Zico military discharge
,
EXO Chen
,
EXO Chen news
,
EXO Chen milotary
,
EXO Chen military discharge
,
EXO Chen discharge date
,
EXO Chanyeol
,
EXO Chanyeol news
,
EXO Chanyeol updates
,
EXO Chanyeol discharge
,
EXO Chanyeol military discharge
,
EXO Chanyeol discharge date
,
SHINee
,
SHINee Taemin
,
SHINee Taemin discharge
,
SHINee Taemin news
,
SHINee Taemin updates
,
SHINee Taemin military discharge date
,
SHINee Taemin discharge when
,
Kpop
,
kpop news
,
Kpop updates
,
kwave
,
kwave news
,
kwave updates