Kim Seon Ho Rejects Project Offers, Won't Have Any Other Projects This Year After 'Sad Tropics'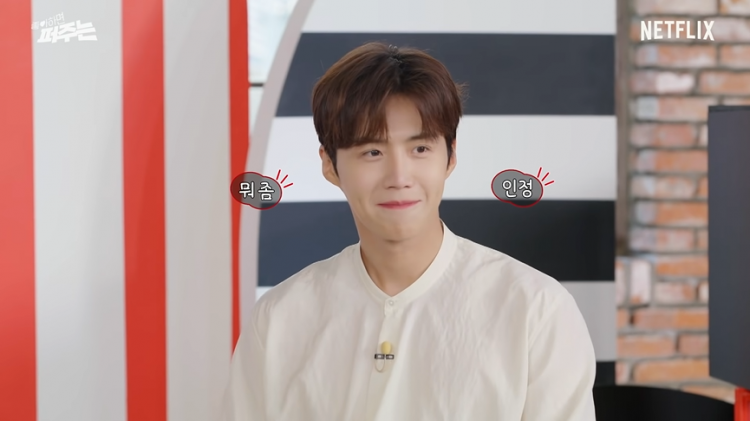 Kim Seon Ho has set 2022 as the year of "rest."
Kim Seon Ho, who was engulfed in a private life scandal last year, is planning to spend a year focusing only on movies, rejecting all schedules other than his upcoming "Sad Tropics."
According to Kim Seon Ho's agency, the actor won't be engaging in any other acting activities except for the schedule for the movie "Sad Tropics," which is currently filming this year.
READ: Get To Know The Final Cast Of Kim Seon Ho's movie 'Sad Tropics'
It is reported that all proposals for new works given to the "Hometown Cha-Cha-Cha" star are being rejected.
READ: Fans Thrilled As Kim Seon Ho To Still Star In The Movie 'Sad Tropics'!
The same goes for the advertising industry. Kim Seon Ho's side is politely rejecting new advertising offers as well as renewing contracts with brands he is currently working with as a model.
READ: E-Commerce Brand Defends Kim Seon Ho, Reinstates Actor As Brand Model
Also, it is known that all plans for overseas fan meetings are being rejected. It is said that Kim Seon Ho declined the proposal of overseas fan meeting promoters, saying, "I decided to focus only on one movie this year."
READ: Fans Ecstatic As Kim Seon Ho To Officially Continue His Entertainment Activities!
"Sad Tropics" which will be Kim Seon Ho's big-screen debut, is a new work by director Park Hoon Jung of "The New World" and "The Witch." Filming is set to begin this year.
READ: Kim Seon Ho's Possible Return In '2 Days & 1 Night' Addressed As Producer Answers Petitions!
On the other hand, Kim Seon Ho is still enjoying popularity even though he has suspended official activities due to privacy issues. At last year's "2021 Asian Artist Awards," Kim Seon Ho won the "Popularity Award for Male Actor" and also ranked first in the "2021 Talent Who Shined This Year" announced by Gallup Korea.
© 2023 Korea Portal, All rights reserved. Do not reproduce without permission.
Tags:
Kim Seon-ho
,
Kim Seon Ho Actor k
,
Kim Seon Ho news
,
Kim Seon Ho Hometown Cha-Cha-Cha
,
Kim Seon Ho updates
,
Kim Seon Ho start up
,
Kim Seon Ho issue
,
Kim Seon Ho scandal
,
Start-Up Kim Seon Ho
,
Kim Seon Ho New Drama
,
Kim Seon Ho shows
,
Kim Seon Ho movies
,
Kim Seon Ho 2022 projects
,
Kim Seon Ho new movies
,
Kim Seon Ho Sad Tropics
,
Sad Tropics
,
Sad Tropics K-Movie
,
Sad Tropics news
,
Sad Tropics updates
,
Sad Tropics Kim Seon Ho
,
kwave
,
kwave nwes
,
kwave updates
,
kmovie
,
kmovies news
,
kmovie updates