E-Commerce Brand Defends Kim Seon Ho, Reinstates Actor As Brand Model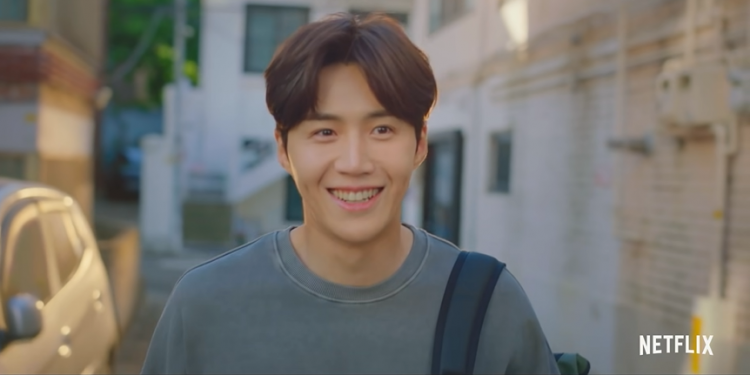 After the unexpected issue concerning Kim Seon Ho came out last month, the actor's career is now starting to slowly recover.
The advertising industry has reinstated Kim Seon Ho's ads and promotional materials. Brands whom Kim Seon Ho is representing have publicized all the promotional materials featuring the "Hometown cha-Cha-Cha" star.
READ: Career Slowly Healing? Kim Seon Ho's Ads Are Returning, To The Delight Of Fans!
Among the brands who once again gave their trust with Kim Seon Ho is the e-commerce brand 11STREET. The brand has reinstated the rising actor as their model and even uploaded a new advertisement video featuring him.
Fans were delighted to see Kim Seon Ho's career slowly healing amidst the issues. However, not all were happy to see Kim Seon Ho going back to the limelight so soon.
In particular, some netizens have expressed their discomfort in seeing Kim Seon Ho on the newest ad campaign of 11STREET.
The brand has since released its official stand on reinstating Kim Seon Ho as their brand ambassador. 11STREET explained that since Kim Seon Ho has already made an official apology and the other party has accepted it, they have decided to resume the actor's modeling activities.
"Kim Seon Ho was selected as the model for 11STREET in April and has been working diligently since then. The advertisement was already filmed before the issue arose in early October and will be released as a campaign advertisement starting this November 1st at 11AM. We ask for your understanding," E-commerce brand 11STREET stated.
READ: Kim Seon Ho's Contract Will Automatically Renew Yearly Until 2027 If There Are No Conflicts Says Agency
Kim Seon Ho was also reported to continue to star in his upcoming movie "Sad Tropics." The movie will revolve around the story of a man who has a Korean father and a Filipino mother. His ultimate dream is to become a boxer. He flies to Korea to find his father who abandoned him. According to reports, Go Ara is in talks to star alongside Kim Seon Ho for the movie "Sad Tropics."
© 2023 Korea Portal, All rights reserved. Do not reproduce without permission.
Tags:
Kim Seon-ho
,
Kim Seon Ho Actor k
,
Kim Seon Ho start up
,
Kim Seon Ho Hometown Cha-Cha-Cha
,
Kim Seon Ho issue
,
Kim Seon Ho scandal
,
Start-Up Kim Seon Ho
,
Kim Seon Ho New Drama
,
Kim Seon Ho news
,
Kim Seon Ho updates
,
Kim Seon Ho shows
,
Kim Seon Ho new movie
,
Kim Seon Ho brand deals
,
Kdrama
,
kdrama news
,
kdrama updates
,
kwave