'AskFM' Account That Allegedly Belonged To aespa's Winter Warns Malicious Commenters With Legal Actions!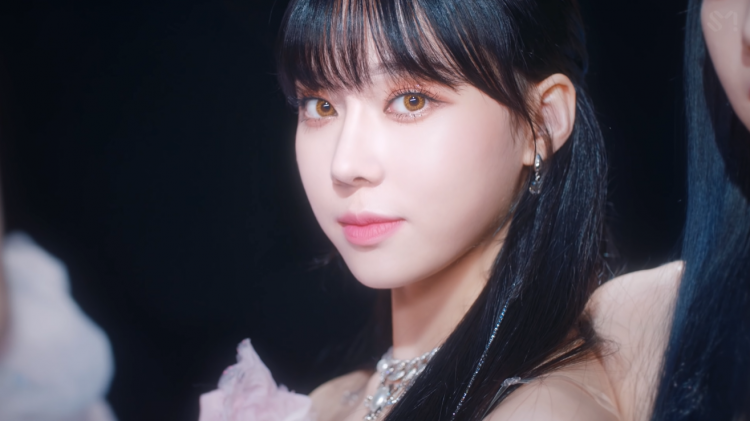 Not long ago, K-pop online communities blew up as an AskFM account was discovered that supposedly belonged to someone named Kim Min Jung, supposedly aespa's Winter.
READ: aespa Joins ITZY, SHINee, TXT, iKON, & WannaOne, As They Achieve 'Rookie Grand Slam' Milestone!
Notably, Kim Min Jung is Winter's real name, and further evidence pointed towards the aespa member as the user was also born in 2001 and was from Yangsan City, Gyeongsang Province. Fans believed that aespa's Winter used this account prior to her debut.
Not long after, screenshots from the AskFM account started circulating and among the screenshots was an 'inappropriate' comment. Due to this, aespa's Winter, which was still the alleged owner of the account, started to be under fire from netizens and K-pop fans.
Just recently, Twitter user @gimminj53119610 surfaced and claimed that she was the Kim Min Jung behind the AskFM account and not aespa's Winter. On the 9th of January, Kim Tweeted:
"Hello, I'm Kim Min Jung from Yangsan Joongang Middle School. I saw the screenshots of my AskFM and wanted to clarify. Winter and I are both born in 2001 but I do not personally know her at all. I don't know who came across my AskFM and circulated it online, but I'm incredibly offended by what has happened"
To add to this, when the user was asked for verification, Kim revealed her Yangsan Joongang Middle School yearbook and her resident identification card. This in turn proved that she was in fact the owner of the account and not the K-pop idol aespa's Winter. Kim further added:
"Hi again, this is Kim Min Jung from Yangsan Joongang Middle School. I have read all tweets, online community posts, and comments about my AskFM. I'm not happy with how my personal information, as well as my friends' personal information, are now all over the internet. I'm going to pursue legal action and charge for defamation.
Please stop circulating the picture of my resident identification card which I shared for the purpose of verifying that I am who I say I am. If you have shared the picture anywhere, please remove it. I honestly don't want to be harassed about this anymore and wish the same for the aespa member. Winter and I are both victims."
Notably, Kim said that she would take legal action if more malicious posts surface towards her and K-pop star, aespa's Winter. Backing up the user, the admins of DC Inside's "Winter Gallery" offered their help if legal actions took place to help Kim and the aespa member.
© 2023 Korea Portal, All rights reserved. Do not reproduce without permission.
Tags:
kwave
,
kwave news
,
kwave updates
,
Kpop
,
kpop news
,
Kpop updates
,
SM
,
SM artists
,
SM Entertainment
,
SM Entertainment artists
,
SM Entertainment news
,
SM Entertainment updates
,
SM Entertainment aespa
,
SM Entertainment aespa Winter
,
SM Entertainment Winter
,
aespa
,
aespa news
,
aespa updates
,
aespa Winter
,
aespa Winter news
,
aespa Winter updates
,
aespa Winter AskFM
,
AskFM aespa Winter
,
winter
,
Winter news
,
Winter updates
,
Winter AskFM
,
AskFM Winter
,
AskFM
,
AskFM news
,
AskFM updates
,
Kim Min Jung
,
Kim Min Jung news
,
Kim Min Jung updates
,
AskFM Kim Min Jung
,
Kim Min Jung AskFM