Kim So Hyun, Park Shin Hye, IU, Suzy, & More: Fans Vote For 2021's Most Beautiful Korean Actresses!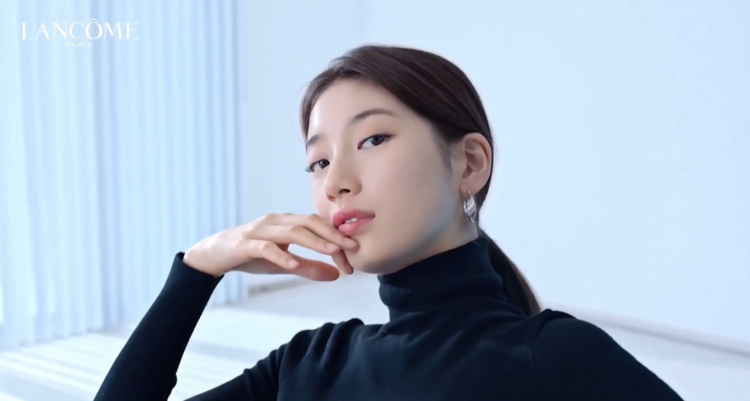 2021 was an amazing year for K-dramas as a myriad of amazing series made their way into the small screen. With K-dramas getting more and more popular, actors and actresses are also getting more and more well-known not only for their acting abilities but also for their elite visuals.
READ: Lee Jong Suk, Hwang In Yeop, Cha Eun Woo, & More, Fans Vote For 2021's Most Handsome Korean Actors!
Thus, Kpopmap saw this as the perfect time to ask netizens and fans to choose who they believe are the most handsome and beautiful Korean actors and actresses that also showed up in 2021.
READ: Is IU Dating Park Seo Jun Or EXO's Baekhyun? Netizens Discuss Dispatch's Next 'New Year' Couple
Here are the most beautiful Korean actresses chosen by fans:
#10 Bae Suzy - 1,269 votes with 35 awards
Making her acting debut in 2011 at 17 years old, Bae Suzy's most popular K-dramas are "Gu Family Book," "Uncontrollably Fond," and "While You Were Sleeping." She was notably a former member of JYP Entertainment's Miss A.
#9 Lee Ji Eun (aka IU) - 2,117 votes with 9 awards
Also an immensely popular K-pop soloist and songwriter, IU began her acting career in 2014 at the age of 17. Her most popular K-dramas are "Dream High," "Moon Lovers: Scarlet Heart Ryeo," and "Hotel Del Luna."
#8 Park Shin Hye - 2,203 votes with 30 awards
She started her acting career when she was 19 in 2010. Park Shin Hye's most famous K-dramas are "You're Beautiful," "Heirs," and "Memories of Alhambra."
#7 Moon Ga Young - 4,321 votes with 3 awards
Moon Ga Young started her acting journey in 2006 when she was 10. Her most popular K-dramas are "The Merchant: Gaekju," "Mirror of the Witch," and "Tempted."
#6 Park Eun Bin - 6,495 votes with 4 awards
Starting her acting career in 1997 at the age of 5, Park Eun Bin's most famous K-dramas are "Catching Up With Gangnam Moms," "The Iron Empress," and "Hur Jun, The Original Story."
#5 Won Jin Ah - 7,015 votes with 1 award
Kicking off her acting career in 2015 at 24 years old, Won Jin Ah is known for her dramas "Just Between Lovers," "Long Live the King," and "Steel Rain."
#4 Kim Go Eun - 7,608 votes with 17 awards
Kim Go Eun's journey in the acting industry started in 2012 when she was 21years old. Her most popular works include "Tune in for Love," "A Muse," and "Memories of the Sword."
#3 Kim Hye Yoon - 11,178 votes with 8 awards
Kim Hye Yoon made her debut in 2013 at 17 years old. Her most popular K-dramas are "SKY Castle," "Helios," and "Hide and Seek."
#2 Kim Yoo Jung - 20,608 votes with 18 awards
At 5 years old, Kim Yoo Jung began her acting career in 2003. The actress's most prominent K-dramas are "Moon Embracing the Sun," "Angry Mom," and "Love in the Moonlight."
#1 Kim So Hyun - 31,282 votes with 24 awards
Taking home the number spot is Kim So Hyun. Her journey into superstardom began in 2006 when she was 7 years old. She is known for the dramas "Moon Embracing the Sun," "My Love from the Star," and "The Producers."
Congratulations to all the Korean actresses who made this list!
Stay tuned for more news and updates regarding your favorite K-pop idols and K-drama stars!
© 2023 Korea Portal, All rights reserved. Do not reproduce without permission.
Tags:
kwave
,
kwave news
,
kwave updates
,
Kdrama
,
kdrama news
,
kdrama updates
,
kdrama actresses
,
most beautiful kdrama actresses
,
2021 most beautiful kdrama actresses
,
bae suzy
,
Bae Suzy news
,
Bae Suzy updates
,
Lee Ji Eun
,
Lee Ji Eun news
,
Lee Ji Eun updates
,
IU
,
IU news
,
IU Updates
,
Park Shin Hye
,
Park Shin Hye news
,
Park Shin Hye updates
,
Moon Ga Young
,
Moon Ga Young news
,
Moon Ga Young updates
,
Park Eun Bin
,
Park Eun Bin news
,
Park Eun Bin updates
,
Won Jin Ah
,
Won Jin Ah news
,
Won Jin Ah updates
,
kim go eun
,
Kim Go Eun news
,
Kim Go Eun updates
,
Kim Hye Yoon
,
Kim Hye Yoon news
,
Kim Hye Yoon updates
,
Kim Yoo Jung
,
kim yoo jung news
,
Kim Yoo Jung Updates
,
Kim So Hyun
,
Kim So Hyun News
,
Kim So Hyun updates