Gong Yoo's Newest Netflix Series 'The Silent Sea' Receives Negative Reviews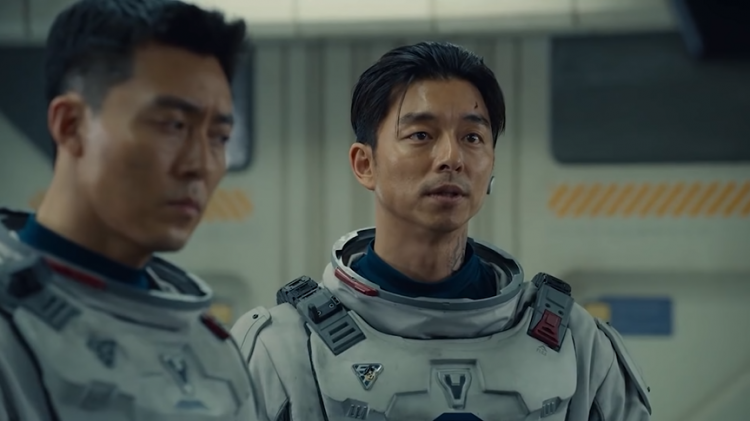 As soon as Netflix's anticipated Korean original drama "The Silent Sea" came out, it was met with criticism. Netflix's last Korean content of the year drew attention as an anticipated work, but both domestic and foreign media criticized it as "boring."
Netflix is currently facing the dilemma of producing content that is comparable to "Squid Game."
"The Silent Sea" was released on the 24th. This is Korea's first space science-fiction drama that tells the story of crew members heading to a closed research base on the moon to perform a special mission.
Bae Doo Na and Gong Yoo took the lead roles, and Jung Woo Sung participated as executive producer.
READ: Gong Yoo And Taylor Swift Had Lunch In NYC Last Week? Gong Yoo Addresses Rumors
The Netflix original drama "The Silent Sea" is being criticized at home and abroad. The Hong Kong South China Morning Post (SCMP) described the first episode as "one of the worst times on TV this year, with an absurd design, a chaotic combination of spaceflights and collisions, and an utterly bizarre moonwalking."
Domestic viewers are also showing negative reactions, such as "I endured up to 3 episodes and eventually turned it off."
The global ranking also fell short of expectations.
According to Flix Patrol, "The Silent Sea" ranked 7th in the global Netflix TV program category as of the 25th. The only place that took first place was Korea. It ranked third in Singapore and Thailand, fourth in Hong Kong, Indonesia, and Vietnam, and fifth in Canada and the United States.
Compared to the Netflix original "Hellbound," which was released in November and took first place on the same site 24 hours after its release, it is a poor result.
READ: Are You Ready For Another Run? 'Squid Game' Director Confirms the Second Season!
Netflix hasn't been able to release any major box-office titles since September's "Squid Game."
© 2023 Korea Portal, All rights reserved. Do not reproduce without permission.
Tags:
The Silent Sea
,
The Silent Sea drama
,
The Silent Sea Netflix
,
The Silent Sea Gong Yoo
,
The Silent Sea Netflix original
,
The Silent Sea where to watch
,
The Silent Sea news
,
The Silent Sea updates
,
Gong Yoo
,
Gong Yoo News
,
gong yoo goblin
,
Gong Yoo Updates
,
Gong Yoo Rumors
,
Gong Yoo new drama
,
Gong Yoo new netflix drama
,
Kpop
,
Kdrama
,
kwave