BTS's Jungkook & 'Joseon Exorcist' Actress Lee Yu Bi Dating? HYBE & 935 Entertainment Address Rumors!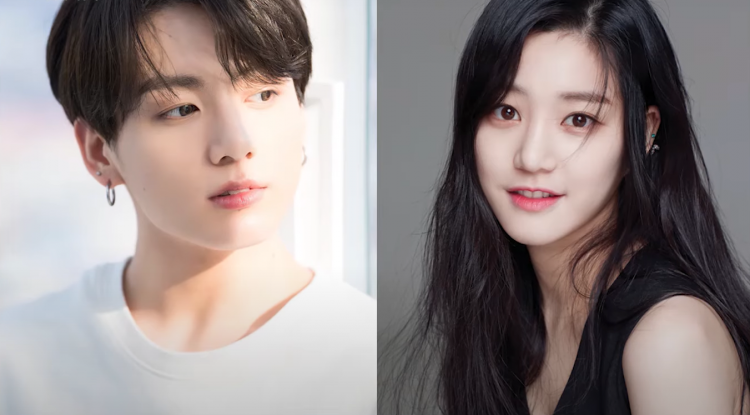 Is BTS's dashing maknae dating a popular Korean actress? Find out what their respective agencies have to say on the matter.
READ: BTS, IVE, IU, aespa, & More, December's Most Popular Korean Singers!
Not long ago, dating rumors have intertwined BTS's Jungkook and actress Lee Yu Bi as the rumors feverishly started to spread online. To address the aforementioned dating rumors, both Big Hit Music (aka HYBE) and 935 Entertainment have released statements.
Actress Lee Yu Bi is known for her roles in popular dramas such as the abruptly canceled "Joseon Exorcist," "Yumi's Cells," and many more!
As per Lee Yu Bi's agency, 935 Entertainment, they expressed that the dating rumors were false and that the two celebrities are not even acquaintances.
"The dating rumors between Lee Yu Bi and Jungkook do not make sense. They have never even met each other and do not know each other. She said before that she knew Suga but we're not sure if they contact each other now," an insider from 935 Entertainment expressed.
BTS Jungkook's agency, Big Hit Music (aka HYBE), also released a statement to media outlets.
"We are checking the facts," HYBE shared.
READ: Performing For ARMYs, Heart To Heart Talks, & More, BTS's Jimin Stirs The Pot With Vogue!
Notably, a YouTuber has explained that BTS's Jungkook and Lee Yu Bi are indeed dating, stating that Jungkook's brother and Lee Yu Bi's brother follow each other on their social media.
Netizens and fans doubt the YouTuber as they have been previously spreading rumors in the entertainment industry. Similarly, the YouTuber is also the same person who began the dating rumors regarding BTS's V and the daughter of the President of Paradise Group.
HYBE has yet to officially confirm or deny the allegations between BTS's Jungkook and Lee Yu Bi!
Stay tuned for more news and updates regarding your favorite K-pop idols and K-drama stars!
© 2023 Korea Portal, All rights reserved. Do not reproduce without permission.
Tags:
Lee Yu Bi
,
Lee Yu Bi news
,
Lee Yu Bi updates
,
Lee Yubi
,
Lee Yubi news
,
Lee Yubi updates
,
935 Entertainment
,
935 Entertainment news
,
935 Entertainment updates
,
935 Entertainment artists
,
935 Entertainment Lee Yu Bi
,
935 Entertainment Lee Yubi
,
kwave
,
kwave news
,
kwave updates
,
Kpop
,
kpop news
,
Kpop updates
,
HYBE
,
HYBE artists
,
HYBE BTS
,
HYBE Labels
,
HYBE Labels artists
,
HYBE Labels BTS
,
BTS
,
bts news
,
BTS Updates
,
BTS Jungkook
,
BTS Jungkook news
,
BTS Jungkook updates
,
Jungkook
,
Jungkook news
,
Jungkook updates