Among The Best: JYPn's Lily Kills It In Her Cover Of Katy Perry's 'Roar'!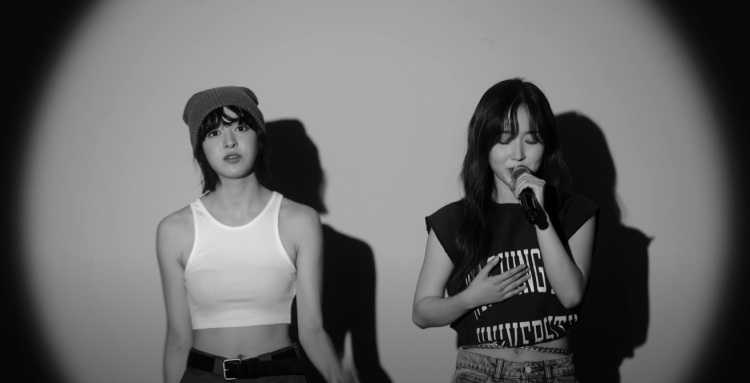 The world was introduced to Jinni, Jiwoo, and Kyujin, the first members of JYP Entertainment's upcoming girl group, on the 5th of August. After that, JYP Entertainment began solo introductions with Jinni as she covered "Mama"!
Following Jinni, a video of a JYPn member, Sullyoon, was posted, and it had her perform a cover of Sunmi's "Full Moon." Not long after, JYPn's Kyujin did a cover of Camilla Cabello's "My Oh My", which was succeeded by a dance cover by Kyujin and Jiwoo.
The vocal talent of Jiwoo was then introduced to fans as she did a cover of Bebe Rexha and G-Eazy's "Me, Myself & I."
READ: Main Vocals Material: JYP Introduces Haewon As JYPn's 6th Member With 'I Love You 3000' Cover!
JYP Entertainment continued on with the hyped as they introduced JYPn's BAE doing a vocal and dance cover of Dua Lipa's "Break My Heart." Another teaser for JYPn entitled "We Are SQU4D" was then added to bring in more hype.
Another cover video featuring JYPn's Jinni, Jiwoo, and Kyujin dancing to Major Lazer's "Que Calor'' under the choreography of Sebastian Linares and Eom Taewoong then succeeded the aforementioned teaser.
November was then a busy month for JYPn as JYP Entertainment featured Haewon, the 6th member of JYPn, covering Stephanie Poetri's hit song, "I Love You 3000"!
The 7th member of JYPn was then introduced, and it was none other than fan-favorite Lily M. JYPn's Lily did a cover of Bruno Mars's "Finesse" and fans were reinvigorated as she is one of the most highly-awaited JYP trainees. Both Lily and Haewon, the assumed vocal line of JYPn, then did a glamorous cover of Destiny's Child's "Survivor."
READ: Lily M In The House! JYP Entertainment Reveals The 7th Member Of JYPn!
It was evident that fans could not get enough of Lily and JYP Entertainment obliged them as they once again featured Lily holding a "guerilla live" broadcast where she covered Katy Perry's "Roar."
Prior to Lily's broadcast, JYPn's Haewon also held a "guerilla live" broadcast where sang BTS and Coldplay's "My Universe."
JYPn is slated to debut in February of 2022 and fans should stay tuned for more news and updates regarding JYP Entertainment's new girl group, which currently consists of Jinni, Jiwoo, Kyujin, Sullyoon, BAE, Haewon, and Lily!
© 2023 Korea Portal, All rights reserved. Do not reproduce without permission.
Tags:
kwave
,
kwave news
,
kwave updates
,
Kpop
,
kpop news
,
Kpop updates
,
JYP
,
JYP artists
,
JYP Entertainment
,
JYP Entertainment artists
,
JYP Entertainment news
,
JYP Entertainment updates
,
JYP Entertainment JYPn
,
JYP Entertainment JYPn Lily
,
JYP Entertainment Lily
,
JYPn
,
JYPn news
,
JYPn updates
,
JYPn Lily
,
JYPn Lily news
,
JYPn Lily updates
,
Lily
,
Lily news
,
Lily updates