Main Vocals Material: JYP Introduces Haewon As JYPn's 6th Member With 'I Love You 3000' Cover!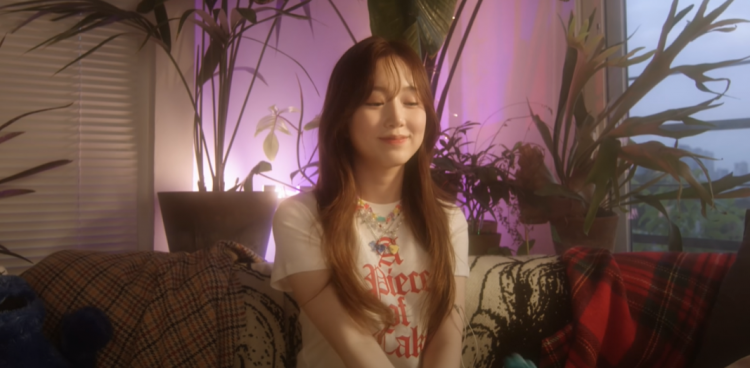 JYP Entertainment introduced the members of their upcoming girl group with the first three members being Jinni, Jiwoo, and Kyujin. On the 19th of August, JYP Entertainment began solo introductions as Jinni did a complete cover of "Mama"!
Not long after, On the 3rd of September, another video of a new JYPn member, Sullyoon was uploaded. In the video, Sullyoon did a cover of Sunmi's "Full Moon."
Following suit on the 17th of September, a video of JYPn's Kyujin doing a cover of Camilla Cabello's "My Oh My" was released which was followed by a dance cover by Kyujin and Jiwoo.
The vocal talent of Jiwoo was then witnessed by fans on the 1st of October as she did a cover Bebe Rexha and G-Eazy's "Me, Myself & I" was dropped.
Previously, Jinni, Jiwoo, Kyujin, and Sullyoon were the members of JYP's upcoming girl group but another member was revealed adding another member to their group.
Last month on the 8th of October, JYP Entertainment uploaded a video of JYPn's latest member BAE doing a vocal and dance cover of Dua Lipa's "Break My Heart."
JYP Entertainment also recently released a new teaser for the group titled "We Are SQU4D" that could also be connected to their upcoming girl group.
October 29 was then the date chosen to drop another cover video that features JYPn's Jinni, Jiwoo, and Kyujin dancing to Major Lazer's "Que Calor" under the choreography of Sebastian Linares and Eom Taewoong.
JYP Entertainment has not yet announced how many members JYPn will have so expect to see more members in the coming months leading up to February of 2022, the supposed date of their debut.
Thus it came to no one's surprise when JYP Entertainment added another member making JYPn's current lineup consisting of 6 members!
On the 5th of November at midnight KST, JYP Entertainment posted a video of Haewon doing a cover of Stephanie Poetri's hit song, "I Love You 3000"! Fans have praised her in the comments by saying that Haewon has had the best vocals in the group so far!
The popularity of the girl group is already rising as their limited-edition "Blind Package" has already gone beyond 60,000 orders!
Stay tuned for more news and updates regarding JYP Entertainment's new girl group which currently consists of Jinni, Jiwoo, Kyujin, Sullyoon, BAE, and Haewon!
© 2023 Korea Portal, All rights reserved. Do not reproduce without permission.
Tags:
kwave
,
kwave news
,
kwave updates
,
Kpop
,
kpop news
,
Kpop updates
,
JYP
,
JYP artists
,
JYP trainee
,
JYP Entertainment
,
JYP Entertainment artists
,
JYP Entertainment trainee
,
JYP Entertainment JYPn
,
JYP Entertainment JYPn Haewon
,
JYP Entertainment Haewon
,
JYPn
,
JYPn news
,
JYPn updates
,
JYPn members
,
JYPn Haewon
,
JYPn Haewon news
,
JYPn Haewon updates
,
Haewon
,
Haewon news
,
Haewon updates
,
JYP new girl group