ASTRO Cha Eun Woo, AOA Seolhyun, And SF9 Rowoon, Confirmed As MCs For '2021 KBS Song Festival'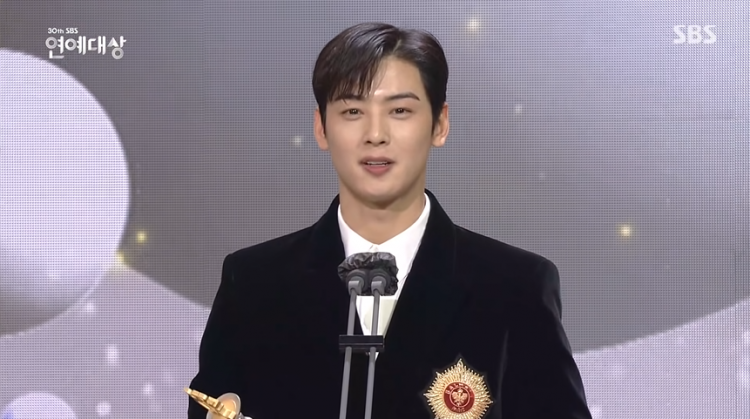 The "2021 KBS Gayo Daechukje" has confirmed the broadcast date and MC lineup, attracting attention.
Next-generation Hallyu star Cha Eun Woo of boy group ASTRO who is known for his genius visuals and acting skills, AOA's Seolhyun, who has established herself as an all-round entertainer not only in the music industry but also in acting, and SF9's Rowoon, who became a notable actor through the KBS drama "The King's Affection," were selected as MCs for upcoming "2021 KBS Gayo Daechukje."
READ: BTS's Jimin, ASTRO's Eunwoo, SF9's Rowoon, & More, November's Most Popular Boy Group Member!
The three stars selected as MCs for the "2021 KBS Gayo Daechukje" have a common denominator: they are both idols and actors. The attention is focused on how Cha Eun Woo, Seolhyun, and Rowoon, who are performing outstandingly across the boundaries of singers and actors, will gather and lead the atmosphere of the festival.
Cha Eun Woo has been in charge of hosting the "KBS Music Festival" for two consecutive years. Due to this, Cha Eun Woo, who has proven his stable hosting skills through various awards ceremonies as well as the "2020 KBS Gayo Daechukje," is raising expectations about what charm he will present this year. Beyond that, he has established himself as a rising Hallyu actor.
READ: Lee Min Ho, Cha Eun Woo, Lee Jong Suk: Most Followed K-Drama Actors On Instagram
In addition, Seolhyun, who has been recognized for her stable acting skills through various genres of dramas and movies, and is demonstrating her true value as an actress. Seolhyun is expected to expand her realm as an all-around entertainer by working as an MC for a major music festival.
READ: Lee Kwang Soo, AOA's Seolhyun, and Jin Hee Kyung confirmed to appear in 'The Murderer's Shopping List'
Rowoon, who is preparing for the year-end music festival MC declaration ceremony, has been recognized for his outstanding hosting skills as a special MC on various music shows and is expected to show a smooth performance at the "2021 KBS Gayo Daechukje." After singing, dancing, and acting, he is also expected to become an MC, solidifying his position as a true trending star.
READ: Drama Starring Park Eun Bin & SF9's Rowoon Halts Filming Due To Accidental Fire
In addition, the "2021 KBS Gayo Daechukje," which created the best stage every year, raises curiosity about what kind of K-pop stages will catch the viewers' eyes this year.
"2021 KBS Gayo Daechukje" will be broadcast live on KBS2TV from 8:30 pm on Friday, December 17th.
© 2022 Korea Portal, All rights reserved. Do not reproduce without permission.