Following His Recent 'Issue' With TWICE's Tzuyu & Dahyun, ONCEs Spam Park Myung Soo's Instagram!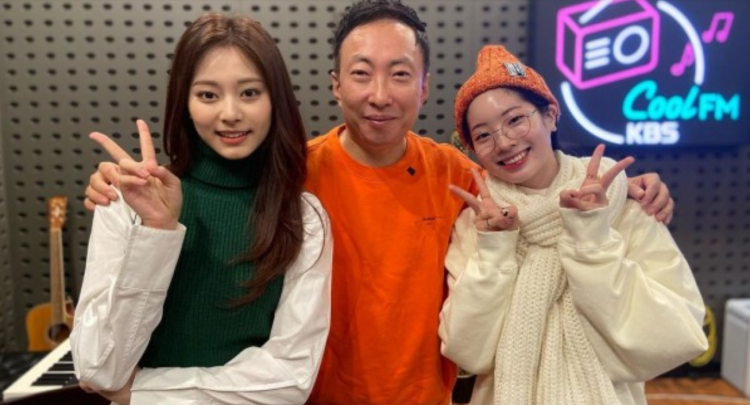 November 17 marked the day TWICE's Tzuyu and Dahyun appeared on Park Myung Soo's radio show to promote TWICE's title track entitled "SCIENTIST" from their album "Formula of Love: O+T=<3."
READ: All-Rounder Visual: TWICE's Tzuyu Stuns Fans In Recent 'Scientist' Fancam!
But netizens and ONCEs, the fandom name of TWICE, showed their distaste as they believe that Park Myung Soo asked inappropriate questions to TWICE's Dahyun and Tzuyu.
READ: Was Momo Interested In Joining Mnet's 'Street Woman Fighter'? TWICE's Main Dancer Spills The Tea!
Among other things, Park Myung Soo constantly used the term "foreigner" towards Tzuyu, asking multiple times if she understood him. Although TWICE's Tzuyu is Taiwanese, she is fluent in Korean, learning the language when she moved to the country.
Fans also talked about how Park Myung Soo seemed too demanding or rude with his tone, and oftentimes fans believed that the MC even interrupted TWICE's Dahyun and Tzuyu.
READ: TWICE Confirmed For 4th World Tour 'Ⅲ'! Are You Ready To Meet Them, ONCEs?
Additionally, fans talked about Park Myung Soo's weird questions, such as the placement of "SCIENTIST" and on the K-Charts and not talking about the track as much beyond that.
In the show, Park Myung Soo also asked TWICE's Tzuyu and Dahyun if they would wait for their 'boyfriends' once they began their military service. When the MC asked that question, fans noticed how both Tzuyu and Dahyun were uncomfortable, even glancing towards their manager.
READ: TWICE, ITZY, EVERGLOW, NCT, & More, K-Pop Artists Who Are Making A Comeback This December!
Soon after receiving criticism, ONCEs began addressing Park Myung Soo himself on his Instagram as netizens and fans have been leaving hate comments on what happened.
Most of the negative comments seem to be from international fans who are worried about TWICE"s Tzuyu and Dahyun. Korean netizens, however, do not see the need for backlash.
READ: Netizens Upset At MC Park Myung Soo, Accused Of 'Inappropriate' Behavior Towards Both TWICE's Tzuyu & Dahyun!
Both JYP Entertainment & Park Myung Soo have not responded to the issue.
© 2022 Korea Portal, All rights reserved. Do not reproduce without permission.
Tags:
kwave
,
kwave news
,
kwave updates
,
Kpop
,
kpop news
,
Kpop updates
,
JYP
,
JYP artists
,
JYP Entertainment
,
JYP Entertainment artists
,
JYP Entertainment TWICE
,
JYP Entertainment Dahyun
,
JYP Entertainment Tzuyu
,
JYP Entertainment TWICE Dahyun
,
JYP Entertainment TWICE Tzuyu
,
TWICE
,
TWICE news
,
TWICE Updates
,
TWICE members
,
TWICE Dahyun
,
TWICE Dahyun news
,
TWICE Dahyun updates
,
Twice Tzuyu
,
TWICE Tzuyu news
,
TWICE Tzuyu updates
,
Tzuyu
,
Tzuyu News
,
Tzuyu updates
,
Dahyun
,
Dahyun news
,
Dahyun updates
,
Park Myung Soo
,
Park Myung Soo news
,
Park Myung Soo updates