P Nation Sensation: The 7 Members Of PSY's New Boy Group From 'LOUD'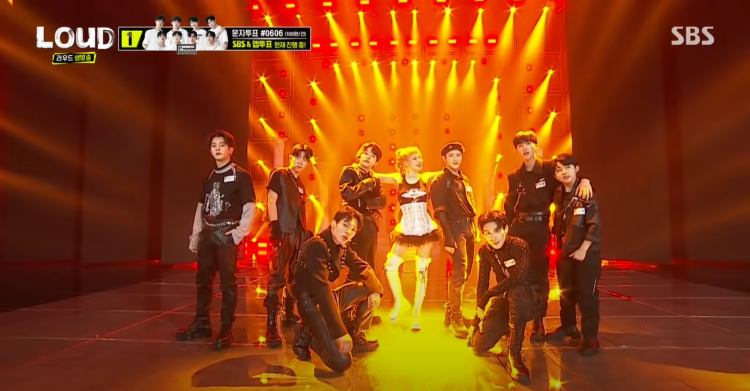 PSY and JYP have been going at it for months now and the two have finally chosen the trainees for their final team from the SBS survival show "LOUD."
Previously under YG Entertainment, he parted ways with his former agency and started his own label, P Nation. After signing multiple talented artists, P Nation has its eyes set on debuting its first-ever boy group and PSY himself has selected the seven members.
Here are PSY's chosen seven members to be a part of their upcoming and first-ever boy group:
#1. Tanaka Goki
With 48,387 votes, this 12-year-old impressed PSY with his ability to dance. Specializing in Krumping, Goki will surely bring the heat to P Nation's upcoming boy group. Although fairly young, he has a lot to offer and fans should watch out for him.
#2. Woo Kyung Jun
This 19-year-old garnered a total 45,412 votes, wowing PSY with his powerful performance of GD X TAEYANG's "Good Boy". Moreover, due to spending a decade in Australia, Kyung Jun is fluent in English!
#3. Oh Sung Jun
Tallying 44,242 votes, this 16-year-old left the audience and PSY in awe after showing off his prowess in martial arts. His skills will surely transition well in dancing as both martial arts and dance require fluid body movement.
#4. Eun Hwi
Getting a mighty 42,700 votes, Eun Hwi brought the heat as he spat bars with his skills in rap. The 16-year-old is also a valuable asset as he is gifted in composing and arranging.
#5. Cheon Jun Hyuk
Collecting 37,874 votes, this 16-year-old could move anyone to tears with his vocal skills in ballads. He is also flexible as he is excited to match the hip-hop vibes that are in P Nation!
#6. Choi Tae Hun
With 33,576 total votes, Tae Hun is considered an all-rounder in terms of athleticism as he is gifted in a plethora of sports. Previously a trainee under The Black Label, the 19-year-old Choi Tae Hun will bring much-needed experience to P Nation's new boy group.
#7. Jang Hyun Soo
Earning PSY's wild card, with 26,362 votes, the 17-year-old Hyun Soo was too amazing to be passed on by PSY. With his amazing skills in rapping, he was able to win over PSY and the crowd!
Congratulations to the seven members chosen by PSY to debut under P Nation's first-ever boy group!
© 2023 Korea Portal, All rights reserved. Do not reproduce without permission.
Tags:
kwave
,
kwave news
,
kwave updates
,
Kpop
,
kpop news
,
Kpop updates
,
PSY
,
PSY news
,
PSY Updates
,
PSY P Nation
,
P NATION
,
P NATION news
,
P NATION updates
,
P NATION artists
,
SBS
,
SBS survival show
,
SBS show
,
LOUD
,
LOUD news
,
LOUD updates
,
Tanaka Goki
,
Woo Kyung Jun
,
Oh Sung Jun
,
Eun Hwi
,
Cheon Jun Hyuk
,
Choi Tae Hun
,
Jang Hyun Soo