Soojin, Kim Woojin, And HyunA: K-Pop Idols Who Were Kicked Out Of Their Groups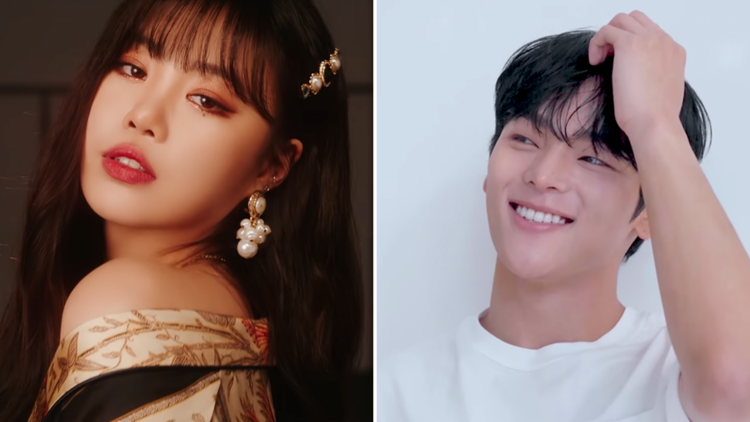 Idol aspirants work hard and go through rigorous training in order to have a shot in debuting in a K-Pop group.
The work doesn't stop at debut, however, as the K-pop industry is a lot harsher than the four corners of the practice room. Idols are always the subject of the judging eyes of netizens and everyone in the industry. From physical appearance to character, idols are always judged.
There's no wonder why there are idols who choose to dim their lights and leave the crazy world of K-Pop. However, there are also those who were forced to withdraw from their groups due to a variety of reasons.
Get to know the idols who were kicked out of their groups and company.
#1 HyunA (Wonder Girls/4Minute)
HyunA is one of the most iconic soloists in K-Pop. Prior to her colorful solo career now, she was part of two top second-generation K-pop girl groups. HyunA first debuted as a member of JYP's Wonder Girls but due to health reasons, she withdrew from the group.
Not long after her departure from Wonder Girls, HyunA joined CUBE Entertainment and was able to debut in 4Minute. In 2018, fans were shocked when CUBE Entertainment announced HyunA from their label due to her dating PENTAGON's E'Dawn. Currently, HyunA and E'Dawn are signed with PSY's PNation.
#2 Kim Woojin (Stray Kids)
In 2019, JYP Entertainment announced that Stray Kids' Woojin was leaving the boy group. The agency explained that Woojin left the group due to personal circumstances. Since then, various allegations against the Stray Kids main vocalist have come out.
Several anonymous fans have accused Woojin of sexual assault. Woojin has been consistent in denying the allegations against him and is currently working on his solo career. Currently, the singer is signed under 10X Entertainment and as of the writing of this article, none of the allegations thrown against Woojin have been confirmed.
#3 Soojin ((G)I-DLE))
Soojin has captured the hearts of fans for her alluring charms and sultry dance moves as a member of the CUBE Entertainment girl group (G)I-DLE. The agency shocked fans, however, when it announced that the Soojin would be parting ways with (G)I-DLE.
Earlier this year, (G)I-DLE's Soojin was embroiled in a bullying scandal where an anonymous victim accused her of school violence among many others. Since then, Soojin withdrew from all of (G)I-DLE's schedules.
Read: Neverlands Furious As CUBE Entertainment Seems To Be Removing All Traces Of Soojin
There are no updates about Soojin since CUBE Entertainment's announcement of her departure from (G)I-DLE.
© 2022 Korea Portal, All rights reserved. Do not reproduce without permission.
Tags:
(G)I-DLE Soojin
,
Soojin
,
(G)I-DLE Soojin Bullying
,
(G)I-DLE Soojin Bullying Scandal
,
Soojin updates
,
Soojin news
,
Is (G)I-DLE Soojin a Bully
,
Kim Woojin
,
Kim Woojin solo debut
,
Kim Woojin The Moment : 未成年
,
Kim Woojin Stray Kids
,
stray kids
,
(G)I-DLE
,
Hyuna
,
Wonder Girls
,
4minute
,
Kpop
,
kpop news
,
Kpop updates
,
kwave