Latest Album Concept, New Experiences, & More, TWICE Spills The Tea In Recent Q&A!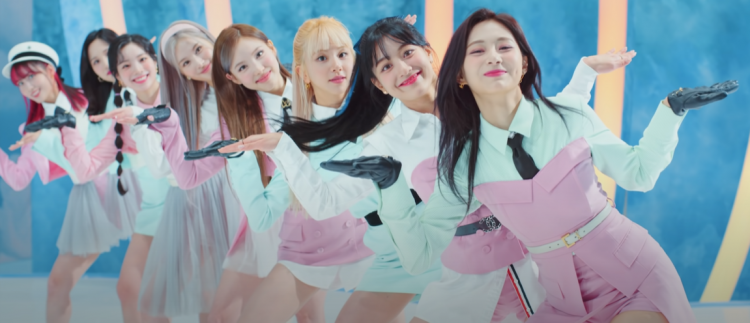 On the 12th of November, TWICE dropped their third studio album to the delight of fans entitled "Formula of Love: O+T=<3". Just recently, JYP Entertainment's TWICE had a Q&A for their latest musical release!
In the Q&A, the members of TWICE talked about how they conceptualized their new album and their continued success!
Regarding the process, they went through for "Formula of Love: O+T=<3," TWICE's Momo explained that it was the first time in a year that they released a studio album. TWICE had to prepare a lot of different b-side tracks, and due to this, she hopes that fans will enjoy the album.
"Since it's a full album, we were able to show our fans more tracks. I'm grateful to them for waiting for us," TWICE's Mina added.
For TWICE's Sana, she is grateful that the members are able to try a lot of new things as they all have varying personalities. Although they feel pressured, Sana expressed that the reaction of fans is always worth it.
TWICE's Dahyun then explained that since it's the first time in a long time that they will meet ONCEs, the members will do their best not to feel pressured.
Regarding the title of their latest album, Jihyo noted that "ONCE as 1 plus TWICE as 2 equals a heart, but also TWICE's third studio album."
Furthermore, TWICE's Jeongyeon shared that T stands for TWICE and O stands for ONCE, and the two added together equals love. For TWICE, it felt meaningful to put both their group name and their fandom name in the title.
Regarding their title track "SCIENTIST," TWICE's Nayeon noted, "It means that love is something that you have to follow your heart in, not something to be researched and seek answers for. I hope that people can feel a sense of strength and energy from our music."
TWICE's Jihyo even shared that in the MV, t was the first time she slammed sugar glass during the jacket filming, and it made her a little scared, but it was a new experience that she had fun with.
Supplementing this, TWICE's Mina remembered a scene in the MV where she turned and smashed the glass with a golf club. Additionally, she expressed that this was the first time that she wore a bangs piece, but it was a new style for her, and it kept bothering her although she rocked the look.
TWICE's Tzuyu then revealed that she really enjoyed the robot dog on the filming set for the MV as it understood what she said, to the delight of the maknae.
Congratulations to TWICE for their successful comeback with "Formula of Love: O+T=<3"!
© 2023 Korea Portal, All rights reserved. Do not reproduce without permission.
Tags:
kwave
,
kwave news
,
kwave updates
,
Kpop
,
kpop news
,
Kpop updates
,
JYP
,
JYP artists
,
JYP Entertainment
,
JYP Entertainment artists
,
JYP Entertainment news
,
JYP Entertainment updates
,
JYP Entertainment TWICE
,
TWICE
,
TWICE news
,
TWICE Updates
,
TWICE comeback
,
TWICE full album
,
TWICE most recent album
,
TWICE album
,
TWICE Formula of Love: O+T=<3
,
Formula of Love: O+T=<3
,
TWICE Q&A
,
TWICE most recent comeback
,
TWICE latest comeback
,
TWICE members