K-Netizens Praise TWICE Momo's Vocals In Her Recent Cover Song Release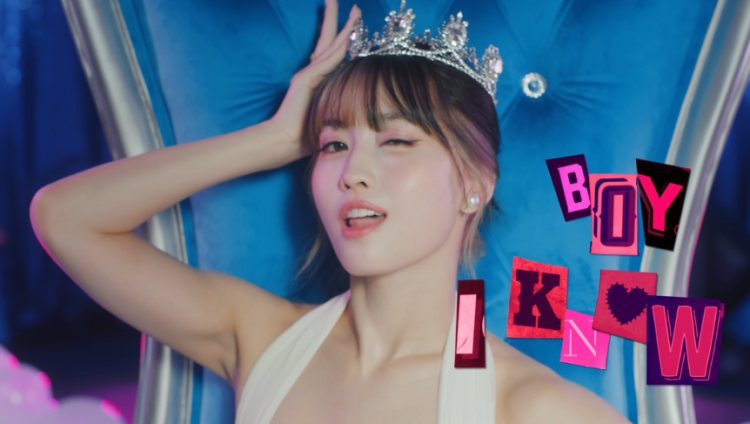 In celebration of her birthday, TWICE Momo gave ONCEs the sweetest gift. The TWICE main dancer released a cover song of "The First Time In The First Place" by Lee Bo Ram. The cover song features Momo's soft and angelic vocals which were so refreshing to listen to.
READ: Momo Yet Again Shows Why She's One Of The Best Dancers In K-Pop
Momo also went the extra mile to accompany her cover song with a video she filmed and edited herself. At the end of the video, Momo shared a short letter addressed to her fans.
"ONCE, Thank you for wishing me my birthday and giving me love every year. I'm very touched. I made this video and edited it myself to appreciate my beloved ONCE. It's not enough compared to the love you guys have given me, but I hope you like it. Thank you so much for always giving me so much love," Momo wrote to her fans.
Meanwhile, despite the past incidents of K-netizens slamming the idol for her unstable vocals, many expressed their awe for Momo's singing abilities.
READ: TWICE's Momo Recalled A Traumatic Experience During 'Cheer Up' Era In Latest Broadcast
K-netizens have nothing but praises for Momo's vocals. Here are some of the comments K-netizens left in an online community forum:
"Your voice is so pretty and you sing well!!"
"Wow, it's great that you took care of your pronunciation. You sing well. The video is also good."
"It's much nicer to listen to than in the Twice song... It seems to fit your vocal range. Please release more cover songs from now on! I'll listen"
"It's so good to see you working hard, you have a good voice"
"I'm not even a fan, am I moved to tears?'
"I'm impressed"
"Hey, it's my favorite song!!!! Momo's voice is so good ㅠㅠㅠㅠ"
"I've come to listen to it again The tone goes well with the song and the video is so warm I can feel how much Momo cares for his fans Happy birthday Momo"
"If Momo's vocal range is right, her original tone is attractive."
"Momo, I enjoyed listening to your song, you are so good."
© 2023 Korea Portal, All rights reserved. Do not reproduce without permission.