TWICE Is The K-Pop Group With The Most Korean Albums Exceeding 100k Sales In Oricon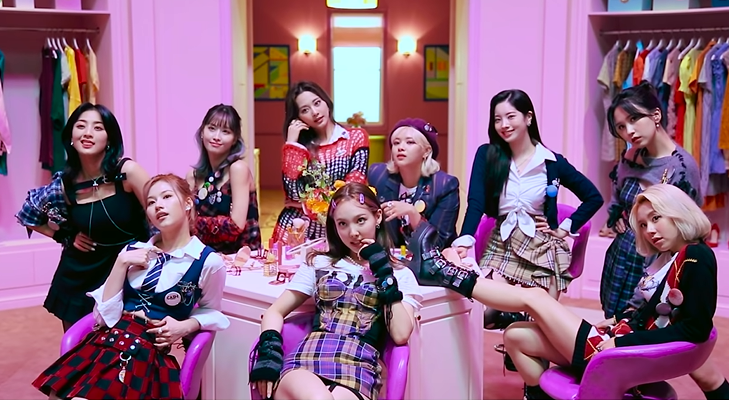 TWICE beats popular boy groups BTS and SEVENTEEN.
For a Korean album to sell well on the Japanese market, the K-Pop artist must have a strong local fanbase. Despite the struggle of most K-Pop groups to secure a stable fanbase in Japan, there have been a few who are fortunate to become well-loved dols groups in the country.
In this article, we listed the three K-Pop groups with the most Korean albums that exceeded 100k copies sold on Oricon.
#1 TWICE
It is undeniable that JYP Entertainment's TWICE has a huge Japanese fanbase. The nine girls of TWICE have received so much love from their Japanese fans that all of their releases in the country have been very successful. As of November 10, 2021, TWICE has 8 Korean albums with over 100k sales on Oricon.
"YES or YES" (2018) 192,744 copies sold
"TWICEcoaster" (2016) 146,816 copies sold
"twicetagram" (2017) 137,144 copies sold
"MORE & MORE" (2020) 133,524 copies sold
"FANCY YOU" (2019) 133,187 copies sold
"What is Love?" (2018) 118,409 copies sold
"Feel Special" (2019) 115,271 copies sold
"Summer Nights" (2018) 109,431 copies sold
READ: Queen Things Only: TWICE Breaks Own Record With Album Pre-Orders For 'Formula of Love: O+T=<3'
#2 (tie) BTS
The superstar boy group from Big Hit Music (HYBE Labels) occupies the top 4 four spots of the best-selling Korean albums on Oricon list. BTS has a total of 7 albums with over 100k sales on Oricon.
"MAP OF THE SOUL : 7" (2020) 516,348 copies sold
"BE (2020) 470,083 copies sold
"MAP OF THE SOUL : PERSONA" (2019) 424,578 copies sold
"LOVE YOURSELF 結 'Answer'" (2018) 349,736 copies sold
"LOVE YOURSELF 轉 'Tear'" (2018) 287,931 copies sold
"LOVE YOURSELF 承 'Her'" (2017) 205,568 copies sold
"WINGS" (2016) 173,032 copies sold
READ: BTS, EXO, SEVENTEEN: Here Are The 50 Best-Selling K-Pop Artists In Hanteo History
#2 (tie) SEVENTEEN
Sharing the second spot with BTS is PLEDIS Entertainment's very own, SEVENTEEN. The 13-membered boy group recently came back with "Attacca" which is the fifth best-selling Korean album on Oricon.
"Attacca" (2021) 305,846 copies sold
"An Ode" (2019) 264,403 copies sold
"Your Choice" (2021) 262,649 copies sold
"Heng:garae" (2020) 254,010 copies sold
"; [Semicolon]" (2020) 218,594 copies sold
"YOU MADE MY DAWN" (2019) 187,956 copies sold
"YOU MAKE MY DAY" (2018) 146,607 copies sold
READ: 2021 MAMA Recently Reveals Their Nominees! Did Your Favorite Artist/s Make The Cut?
© 2023 Korea Portal, All rights reserved. Do not reproduce without permission.