Winter Accused Of Using Controversial Slang? Netizens & MYs Defend The aespa Member!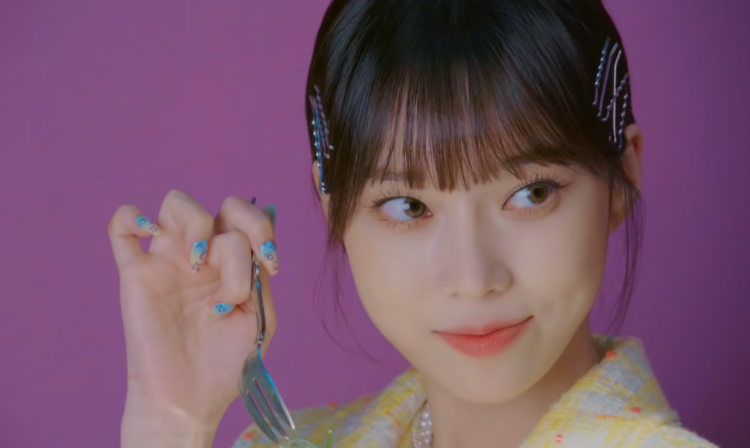 Notably, aespa's Winter hails from the Korean district, Yangsan Gyeongsangdo. Citizens from this district are known to speak a specific Korean dialect.
But some Korean netizens have recently accused Winter of using controversial slang due to her Gyeongsangdo dialect.
Not long ago, aespa's Winter interacted with fans via the messaging application Bubble. But although the conversation between Winter and fans was sweet, Korean netizens have added malice to the back and forth messages.
Notably, South Korea has a community called ilbe which has been created by online users to spread their angry and misogynistic views.
As per netizens, the users of ilbe speak in a certain "dialect" with one another and it is somewhat similar to the Gyeongsangdo dialect. Due to this, netizens have accused Winter of using the "ilbe" slang due to her Gyeongsangdo dialect.
In her Bubble conversation, aespa Winter's Gyeongsangdo dialect uses '노' (pronounced as no) at the end of some of her messages.
Ilbe users are known to also use "no-che" in their dialect and they use this to mock the former South Korean president.
Since then, Gyeongsangdo have become aware of the similarities with their dialect to the speech used in the ilbe community
Furthermore, aespa's Winter has been accused of using "ilbe speech" but her personal fans and MYs (the fandom name of aespa) have come to her defense, correcting netizens who accuse Winter of the absurd rumor.
To further protect aespa's Winter, an online community has surfaced where netizens have begun to comment on the situation using the exact "no" verbiage to show that aespa's Winter had no malice with her Gyeongsangdo dialect.
Although scandals and issues regularly arise for K-pop idols, a scandal like this that came from out of nowhere is something that should always be avoided as a simple mistake can cause a lot of damage.
© 2023 Korea Portal, All rights reserved. Do not reproduce without permission.
Tags:
kwave
,
kwave news
,
kwave updates
,
Kpop
,
kpop news
,
Kpop updates
,
SM
,
SM artists
,
SM Entertainment
,
SM Entertainment artists
,
SM Entertainment news
,
SM Entertainment update
,
SM Entertainment updates
,
SM Entertainment Winter
,
SM Entertainment aespa
,
SM Entertainment aespa Winter
,
SMTOWN
,
aespa
,
aespa news
,
aespa updates
,
aespa Winter
,
aespa Winter news
,
aespa Winter updates
,
winter
,
Winter news
,
Winter updates
,
bubble
,
aespa Bubble