Romantic K-Dramas To Spice Up Your November: 'The Red Sleeve,' and 'Let Me Be Your Knight'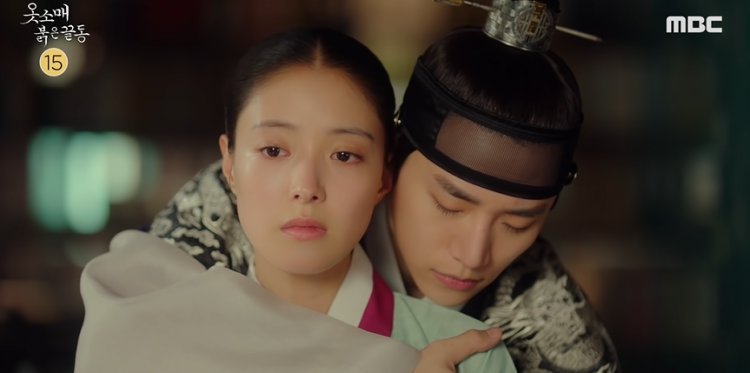 Looking for a new romantic K-Drama to binge-watch? You've come to the right place. Check out these two K-Dramas that premiered this November.
"The Red Sleeve"
Airing Date: November 5, 2021
Cast: Lee Jun Ho, Lee Se Young, Kang Hoon
Adapted from Kang Mi Kang's novel "The Sleeve's Red Cuff," this K-Drama is set in 1700s Korea. "The Red Sleeve" revolves around the story of a young prince who meets a young woman in court with whom he falls in love.
2PM's Lee Jun Ho is prince Yi San who is next in line to the throne. His father's death in the hands of his own grandfather, the current king, has scarred him for life. He falls in love with Lee Se Young's character Sung Deok Im and tries to convince her to become his official concubine.
Joining Lee Jun Ho and Lee Se Young for "The Red Sleeve" are Kang Hoon, Lee Deok Hwa, Jang Hee Jin, and Kang Mal Geum.
Will Sung Deok Im choose freedom to enjoy life or become a royal consort to the future king? You may watch "The Red Sleeve" every Friday and Saturday via Viki.
"Let Me Be Your Knight"
Airing Date: November 7, 2021
Cast: Lee Jun Young, Jung In Sun
This is not your typical rom-com. "Let Me Be Your Knight" tells the story of love and healing between a world-famous idol and a doctor treating him.
U-KISS member Lee Jun Young takes on the role of Yoon Tae In, a musical genius who suffers from somnambulism. Jung In Sun plays the character of In Yoon Joo, a doctor trying to treat Yoon Tae In.
Joining the cast are famous idol group members such as NU'EST JR, WANNA ONE's Yoon Ji Sung, AB6IX's Kim Dong Hyun. Meanwhile, actor Jang Dong Joo also joins the cast as Seo Woo Yeon.
"Let Me Be Your Knight" will run for 12 episodes of 70 minutes each and airs every Sunday. You may watch the K-Drama "Let Me Be Your Knight" via Viki.
© 2023 Korea Portal, All rights reserved. Do not reproduce without permission.