Wanna One To Have Reunion? Recent CJ ENM Update Makes Netizens & Fans Excited!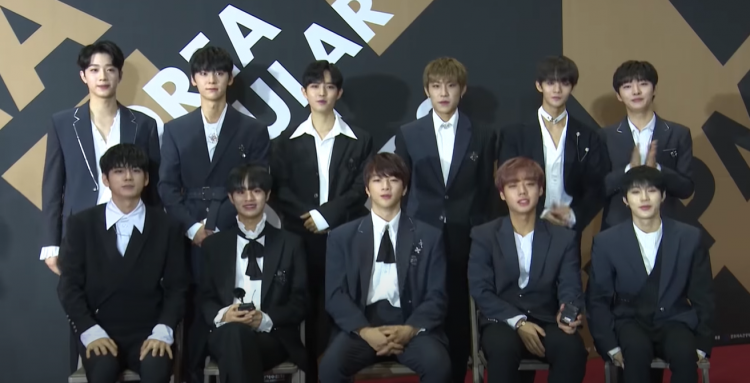 Just recently, CJ ENM has gone on to confirm that Wanna One is in positive discussions for a possible reunion.
Fans are extremely excited as it will not just be a simple reunion, but a reunion having the possibility of a concert and an album.
As per an exclusive report from media outlets, Wanna One is currently in discussions over a potential reunion and it seems as though talks have been moving in a positive direction.
An insider has gone on to reveal, "This is a discussion that is held every year ahead of the awards ceremony season, but this time, it's a series of positive discussions and the discussions are active."
Furthermore, the discussions are supposedly being held with CJ ENM and heard from a plethora of different angles. The angles point towards a project album and even the possibility of having a full-on concert.
This means that if Wanna One does have a reunion, it will not just be an appearance, but an all-out comeback!
As per reports, the talks are now moving towards the coordination around each Wanna One member and their current activities, such as variety shows, acting, or the member's music promotions.
After the release of the reports, CJ ENM has gone on to confirm that they have had positive talks with all of the Wanna One members.
CJ ENM expressed, "We are positively discussing various opportunities with all of the Wanna One members, from appearing at 2021 MAMA to concerts and albums."
But above everything else, the most important factor that needs to be put into consideration is the members' intentions for the reunion. A lot of the Wanna One members have reportedly shared that if they are to reunite, they want to do it the right way.
Other reports have also expressed that Ong Seong Wu is a major factor in the reunion as he was the previous reason as to why Wanna One was not able to have a previous reunion.
Fans are happy and positive as I.O.I previously had a reunion in May of this year!
© 2023 Korea Portal, All rights reserved. Do not reproduce without permission.
Tags:
kwave
,
kwave news
,
kwave updates
,
Kpop
,
Kpop
,
kpop news
,
Kpop updates
,
CJ E&M
,
CJ E&M news
,
CJ E&M updates
,
CJ E&M Wanna One
,
CJ ENM
,
CJ ENM news
,
CJ ENM updates
,
CJ ENM Wanna One
,
Wanna One
,
Wanna One news
,
Wanna One updates
,
Wanna One reunion
,
Wanna One members
,
Wanna One return
,
Wanna One concert
,
Wanna One album