Lee Seung Gi Tells The Story Of His First Car Accident On 'Master In The House'!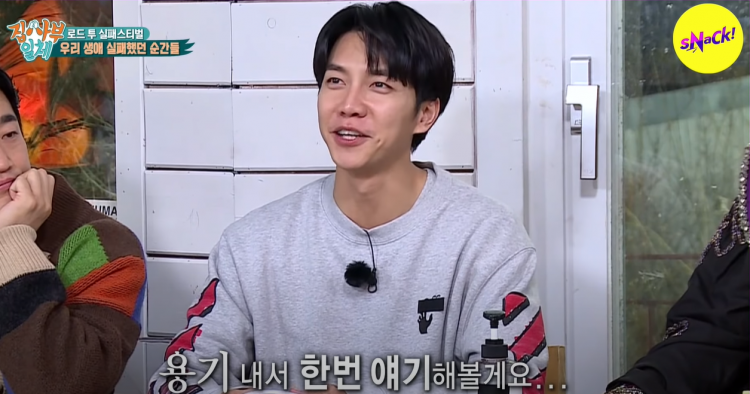 On an episode of SBS's "Master in the House" that aired on the 31st of October, Han Moon Chul was featured as the "master" for the week. Notably, Han Moon Chul is a lawyer who specializes in traffic accidents.
To continue the episode's fun theme, the cast shared their stories regarding their first car accidents. As per Yoo Su Bin, he said that he had once panicked and called his mother when he had gotten himself into his first car accident.
Yoo Su Bin expressed, "I was too scared to even get out of the car."
Kim Dong Hyun added, "Wives tend to call their husbands, and husbands tend to call their close friends."
As per Lee Seung Gi, the actor said, "I used to drive my mom's old car. It was the kind where you had to hand-crank the windows down. This was when I was in my first year of university. I was going to the practice room and reversing when I hit my side mirror on something and it went flying off."
Lee Seung Gi further shared, "At the time, I had no idea what to do or how to fix it. It was the middle of winter. I picked up the side mirror and put it in my bag. Then I went to practice. When I drove back home, I drove while holding the side mirror with my hand. Did you know that the side mirror is a lot heavier than it looks?"
The actor then revealed that with a car accident, one really does not know what to do. Fort Lee Seung Gi, one cannot go to the hospital for a fender bender and one cannot buy replacement parts at a convenience store.
But with every mistake, a person grows. Thus, it is safe to assume that Lee Seung Gi is amazing at driving now.
© 2022 Korea Portal, All rights reserved. Do not reproduce without permission.
Tags:
kwave
,
kwave news
,
kwave updates
,
Kdrama
,
kdrama news
,
kdrama updates
,
Variety show
,
variety show news
,
variety show updates
,
SBS
,
SBS news
,
SBS updates
,
SBS Master in the House
,
SBS Master in the House news
,
SBS Master in the House updates
,
master in the house
,
Master in the House news
,
Master in the House updates
,
Lee Seung Gi master in the house
,
master in the house Lee Seung Gi
,
Lee Seung Gi
,
Lee Seung Gi News
,
Lee Seung Gi Updates