Lee Seung Gi Called Talentless By Popular K-Pop Artist, The Korean Superstar Spills Tea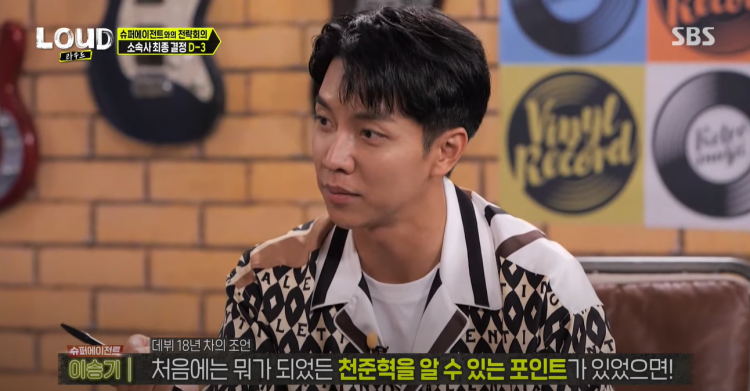 In the entertainment industry, artists are presumably open to supporting each other. But what happens when artists put each other down? Popular Korean actor & artist Lee Seung Gi recently shared that a K-pop artist previously told him he had no talent.
A couple of days ago the 31st of July episode of SBS' survival show "LOUD," Korean superstar Lee Seung Gi had a special appearance to the delight of viewers and fans.
In the survival show, Lee Seung Gi began talking to a contestant and started giving the contestant advice. Beyond the advice he gave, Lee Seung Gi also revealed something regarding another Korean superstar.
Notably, the survival show contestant noted, "The judges always just talk about my talent after watching my performance. Although I may be talented, I feel like I'm not good enough."
"For a while after I made my debut, PSY told me off a lot, like seriously a lot," Lee Seung Gi went on to reveal.
As per Lee Seung Gi, PSY told him that he had no talent. Adding to this, the actor-singer did not know how to let his emotions out at that time. As per Lee Seung Gi, he just wanted to be told that he had talent and potential.
"Your skills will improve as you keep trying, but talent doesn't just come to you. You're born with a particular talent," Lee Seung Gi went on to add.
Following this, Lee Seung Gi shared his thoughts on why he thinks the contestant should not be concerned similarly about what bothered the actor-singer before.
"You are only 15 years old right now. If PSY and J.Y. Park told you that you were perfect, that's actually something you should worry about," Lee Seung Gi told the trainee.
When people like PSY and J.Y. Park compliments you, it only means that there is nothing more you can show to them, Lee Seung Gi noted.
© 2022 Korea Portal, All rights reserved. Do not reproduce without permission.