Lee Seung Gi's Agency Links Up With New Law Firm, Taking Legal Action Against Negative Rumors!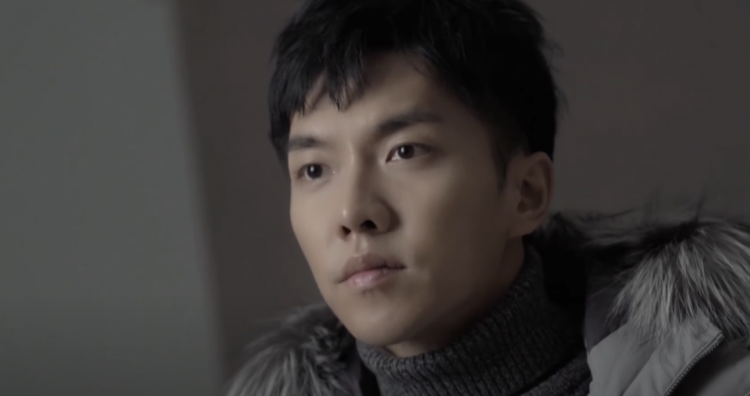 Earlier this year, Lee Seung Gi reportedly began Human-made, his very own agency. Following this, the agency then signed a management contract with Hook Entertainment, his previous agency.
This means that Hook Entertainment is still on good terms with the actor and it is no surprise that the agency is there to help when Lee Seung Gi becomes embroiled in issues.
Notably, the actor's agency has been reported to be taking new steps in taking legal actions against people who have been posting malicious comments and rumors about Lee Seung Gi.
As of writing this article, days ago on the 20th of October, Hook Entertainment dropped the following statement:
"Hello, this is Hook Entertainment.
We would like to thank the fans who have been sending their deep and unwavering support and love for our artist, Lee Seung Gi, despite the difficult times that everyone is going through due to COVID-19.
In a previous statement, we revealed that we had partnered with the law firm LIWU to operate a clean internet monitoring center to eradicate behavior like the spread of false rumors, defamation, and insults, and that malicious commenters had received severe criminal punishment as a result.
Even after our partnership with LIWU ended, we continued independently to actively monitor the situation regarding false news and malicious comments and devised various responses.
Regardless, Lee Seung Gi continues to be attacked by false news and malicious comments that cross the line.
Defaming others by spreading false information, insulting someone's character with expressions that go beyond rudeness and vulgarity, and purposely bringing down the social evaluation of celebrities who are widely known to the public are serious criminal acts that are subject to a criminal punishment as well as civil damage claims.
As an agency, we will not tolerate behavior from malicious commenters that defame Lee Seung Gii's character and name and cause him psychological stress. We will definitely ensure that these people receive a punishment that is appropriate for the crimes they have committed, as well as assume civil responsibility for damages. We will do our best to eradicate these malicious commenters.
In order to do this, the agency has appointed a new legal representative, the law office Ji Myung. Through this law firm, we will actively and quickly pursue more severe and more effective forms of legal action.
We state our intention to show no lenience or compromise but instead pursue strong legal action and a zero-tolerance policy for behavior that defames Lee Seung Gi's character and name and causes him psychological stress.
We ask that you send evidence of false news and malicious comments regarding Lee Seung Gi to webmaster@leeseunggi.com. We ask for the active interest and cooperation of fans in this matter.
Thank you."
Only time will tell if the partnership between Lee Seung Gi's agency and the law office Ji Myung is enough to finally stop the malicious comments the actor has been receiving.
© 2023 Korea Portal, All rights reserved. Do not reproduce without permission.
Tags:
kwave
,
kwave news
,
kwave updates
,
Kdrama
,
kdrama news
,
kdrama updates
,
kmovie
,
kmovie news
,
kmovie updates
,
Hook Entertainment
,
Hook Entertainment news
,
Hook Entertainment updates
,
Hook Entertainment artists
,
Hook Entertainment actors
,
Hook Entertainment and Human Made
,
Hook Entertainment Lee Seung Gi
,
Lee Seung Gi
,
Lee Seung Gi News
,
Lee Seung Gi Updates
,
Human Made
,
Human Made news
,
Human Made updates
,
Lee Seung Gi Human Made
,
Human Made Lee Seung Gi
,
Ji Myung
,
Ji Myung news
,
Ji Myung updates